I hope you had a lovely and cheerful holiday this weekend. My house was full of plenty of Christmas cheer complete with two days of Italian feasting, about six loads of dish washing and three tired cooks…but no matter the sleepiness, I wouldn't have it any other way.
This time of year time days seem to fly so quickly that all of a sudden it's New Year's and we are still recuperating from Christmas/ Hannukah Celebrations. And sadly all the hustle, bustle and party time can take a toll on our skin, hair and our bodies. To combat the end of year beauty emergencies try these tips which will get you back on track to looking great just before the ball drops.
Too much overindulging at the holiday buffet table can leave you feeling and looking as bloated as the Cheshire cat, to reduce the extra water weight be sure to drink 8-12 glasses of water per day or more, plus a cup or two of green tea per day and cut out foods that contain dairy or gluten for a few days. And most importantly be sure to watch your sodium! It's easier then it sounds when you substitute plenty of veggie into your diet along with lean proteins and berries.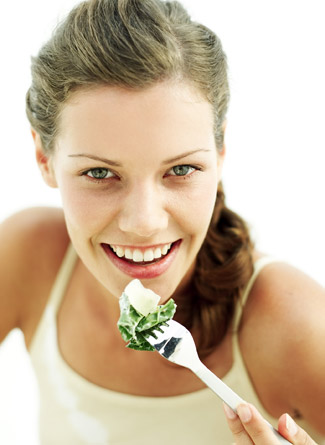 For tired or swollen eyes that are compliments of a few too many libations or eggnogs and staying up all night…from…umm caroling…try soaking cotton pads in cold water or cold cucumber slices (yes it really does work) squeeze out the excess liquid and lay flat on the eyelids for up to ten minutes. Or if you have a gel eye mask pop it in the freezer and wear it for up to ten minutes. Don't rely solely on eye drop to fix tired eye as overuse can have the opposite effect and eventually make eyes more red.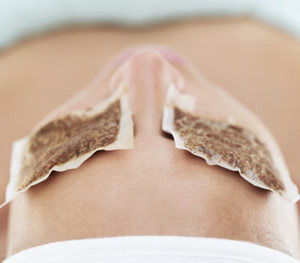 For sore feet after standing all day running errands or sporting skyscraper heels for hours try soaking feet first in a warm to hot water bath with a scoop of sea salt and a few drops of lavender and eucalyptus or peppermint oil. Soak for ten minutes, then plunge your feet into a cool water soak that also contains eucalyptus for up to ten minutes. Alternate two to three times. The hot water helps relieve sore muscles and the cold will help the swelling go down. It's also a good idea to elevate the feet immediately afterwards to help circulation. Elevate your feet as often as you can to stave away circulation issues.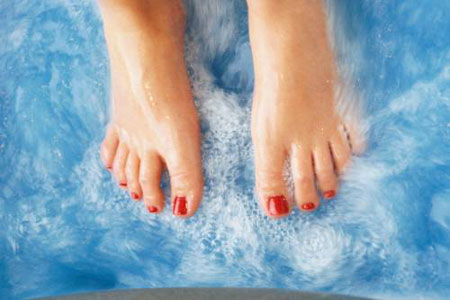 For super dry, chapped skin that comes as a result of excessive hot water, too much washing (as in hands) and chilly air try exfoliating at least once a day with a good body scrub or a loofah and don't forget to exfoliate feet and hands as well. For lips try an exfoliating sugar scrub or exfoliating lip balm. For the body follow exfoliating with a body oil, then a body cream which will provide extra protection and healing. For lips try exfoliating at night and following with an emollient lip treatment that contains Shea butter before bedtime.