When you have been doing makeup and beauty editing for as long as I have you tend to see all kinds of fabulous inventions, new technologies and crazy formulas…sometimes sublime, sometimes ridiculous. Several months ago a funny little hair accessory came across my path, it was a vendor hoping that I would carry her products at Glam Lounge. Being the beauty junkie that I am I literally try every little Fed Ex box or folder or envelope that passes my desk.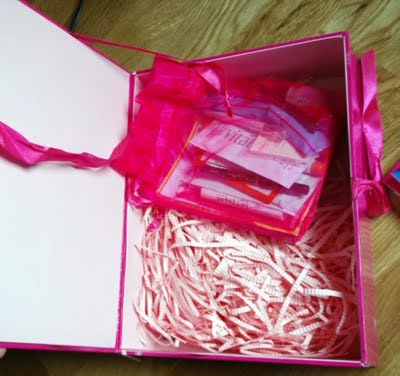 This was a little Velcro patch that was supposed to hold the hair back (instead of a headband or clip) while you were washing your face, doing your makeup or sleeping without messing up the hair or putting a kink in it…though I loved the theory of not having a three inch kink left in my hair post hair clip, for the life of me I couldn't figure out what I supposed to do with it, it neither held my thin little baby hair away from my face or seemed to serve any purpose whatsoever except looking like I had glued squares to my head for a Halloween costume. And with a price tag of $9 dollars, I thought a scouring pad from the cleaning isle might do the trick for less money.

In any case, when I do find something that I like, love or swoon over, I am not the type to keep a lid on it. So I just had to share the latest from Stila cosmetics. I have always been a fan, but over the years the brand has gone through three different owners since the fabulous Jeanine Lobell created it and often times that means that there are changes to formulas and products that get discontinued or bomb…but the latest creation from the brand is an ingenious fusion of beauty and technology that I predict other brands will soon be chomping at the bit to copy!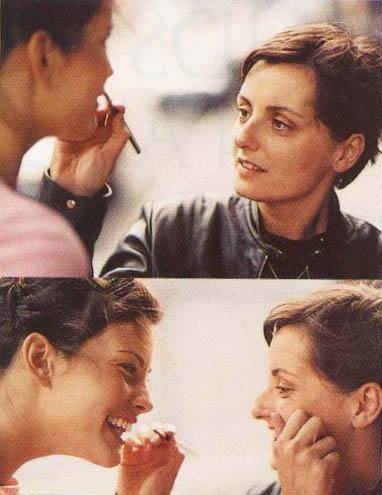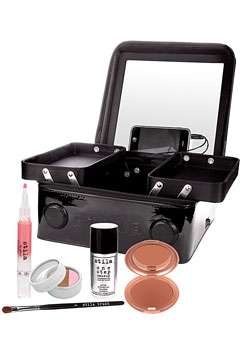 The Makeup Player is a darling little makeup train case unlike any other you have seen before. Not only is it stocked with some of Stila's favorite products but it's also a media player that you can load with Stila's newest crop of tutorials that teach you how to be your own makeup pro. This is usually the part where big conglomerates lose me… since I give makeup lessons on a daily basis I am always skeptical that what you will learn is nothing more than how to put on the companies own products…and yes that plays into Stila's words of wisdom, but you also get a fair share of helpful tips to unleash your inner artist. Visit www.stilacosmetics.com for more details