Once upon a time there were some very particular saddlers in Rome, these artisans created some of the most master works of their day (The Roaring 20's) in leather. And just as Louis Vuitton, Gucci and Hermes this little company grew into a big company who then put their talents into bags and suitcases.
This little company was called Fendi and these fine artisans put great passion and great precision into each and every piece. Of course as time went on they became famous for the luxurious "baguette". The aptly named handbag that still draws gasps today. Like all of the notable luxury goods companies the Fendi yellow and gold signature can be spotted from a mile away and I admit has sucked me in on an occasion or two.
Fendi is also known without a doubt for their generous use of exquisite furs in their fall collections, and gossamer fabrics in the spring and let's not forget their other amazing accessories like those incredible skyscraper heels…to die for! Of course the brand now owned by LVMH (Louis Vuitton Moet Hennessey) boasts just about everything the well- dressed man or woman could need….. from timepieces to timeless dresses, suits, glasses and sunglasses and fragrances.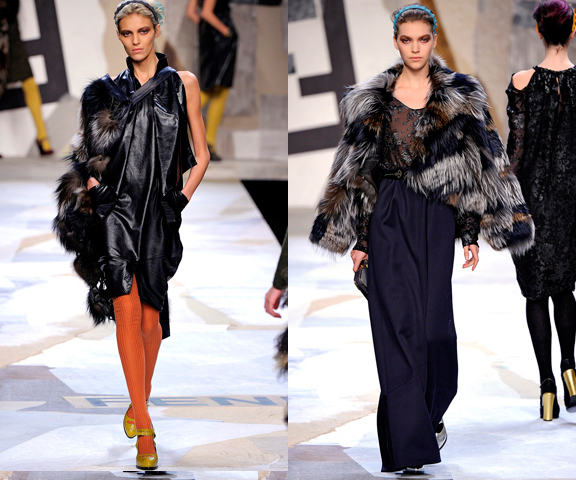 Fendi's most recent addition to the fragrance line is Fan of Fendi. The scent, the bottle, the packaging is a tribute to Fendi's most iconic codes: the gold buckle of the baguette, the noble shapes and materials that have become synonymous with the brand, the boundless energy and creativity and the sunny yellow shade.The gold buckle is worked as a jewelry piece and the cap is an illusion of the peek- a- boo black clasp on the baguette evoking it as an object of desire in its own right.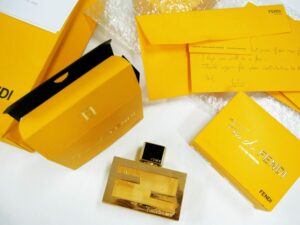 The scent itself is modern, fresh, luminous, sensual and addictive. Created by Francois Demachy and Siliva Fendi the Eau de Parfum is a balanced composition of freshness and character.
The top notes are fresh sparkling and vibrant consisting of pear blackcurrant accord, tangerine from Calabria Italy and pink peppercorn from Reunion Island. While the heart notes are ultra- feminine and sophisticated with Damascena rose and yellow jasmine. And of course the base notes that give the fragrance its foundation are sensual and addictive from soft leather accord and Patchouli from Indonesia.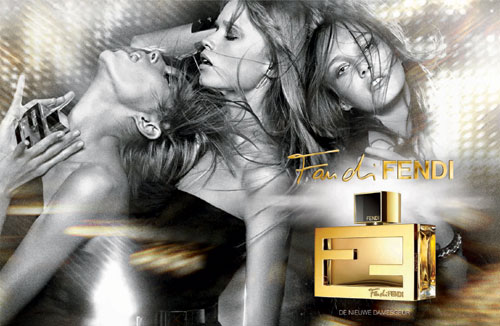 The eau de parfums and body lotions are available now at Saks Fifth Avenue and range from $39-$76
But keep your eye out for the Leather Edition $150, the Giant Vanity Edition $1995 arriving in September and the Christmas gift sets arriving in October