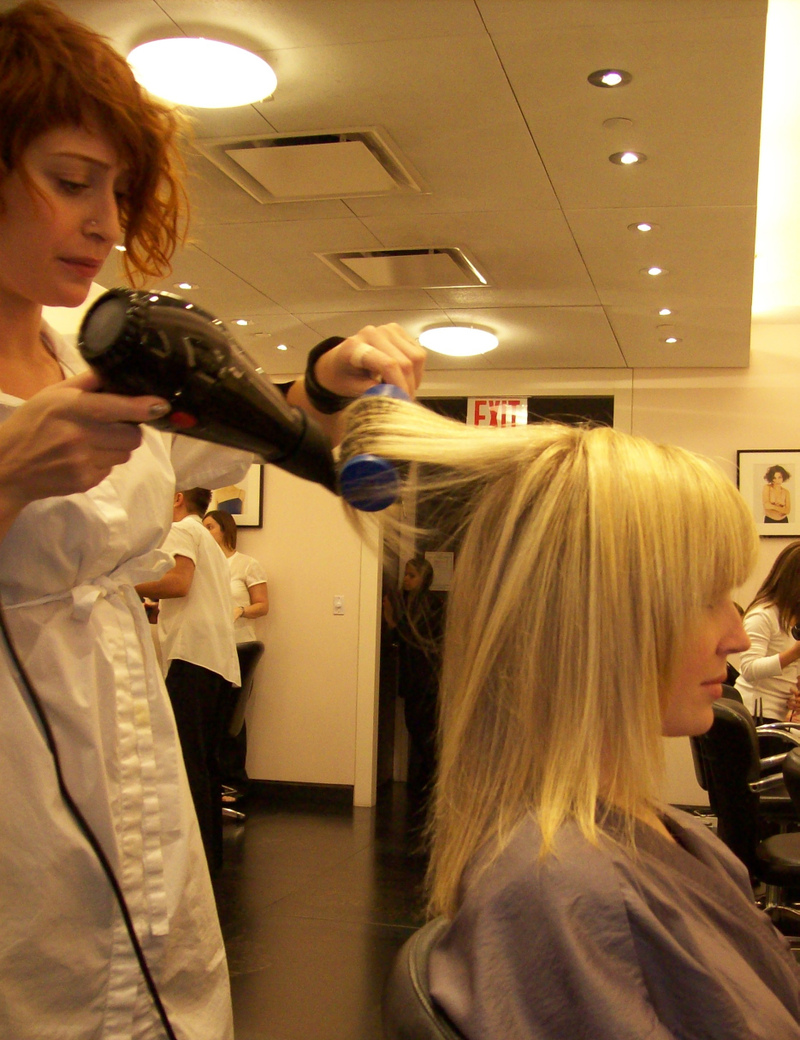 You'd assume that most who are adept at fashion and beauty are great at it too. But if there's two things I totally fail at it's nails and hair. I can't paint my nails to save my life. Earlier this week I managed to make a big goopy mess and leave smudges on them and the polish was….clear. Yes friends, I do believe it takes extra talent to manage screwing up clear nail polish. I have no patience for it and no talent but luckily I can just hit up any salon every other week for a perfect mani/pedi.
Now my hair on the other hand….until I get a personal stylist on hand every day it's just something I'm going to have to live with. I suck at it, which is impressive to me since you'd think doing it everyday for years would make you a pro. But no. Far far from it.
What do I hate about doing it the most you ask? Well, I can't use a curling iron to save my life, bobbi pins and other such hair accessories totally baffle me, but what gets me the most is blow drying it. I feel like it's 30 minutes of my life that I'll never see again, wasted every other day to end up with results that are totally lackluster. And a sore arm too.
If I could, I would definitely do weekly salon blow out's. Which is why it's great that Mane Attraction salon in Phoenix is now making it more affordable for us gals to get our hair "did" once a week.
Normally, a blow out at Mane Attraction can cost anywhere between $34 to$60, depending on the length of your hair. But now each Friday, Mane Attraction is offering discounted rates on blow outs! Their Blow Out to Go Out special offers the service for $25 to $40.  You'll be able to have that salon-perfect blow out before hitting the town on Friday night.
With the Blow Out to Go out you'll also get a relaxing neck, back and scalp massage and a Bumble & Bumble shampoo and conditioning treatment.
I may not be able to pop into the salon everyday, but it's nice to know that for a Friday night date, party or other special occasion I can pop in for a perfect blow out and not have a sore arm after.
Mane Attraction
3156 E. Camelback Rd.
Phoenix, AZ 85016
602.956.2996, www.maneattraction.com