I know, I know Mac makeup seems to be the end all be all to practically anyone who is a makeup junkie. I for one started using the brand eons ago and would travel to Canada (the birthplace of MAC) to buy it before it was available in the states. Needless to say I too was a major fan, but as time went on I discovered loads of other brands that gave the kind of fresh pretty look that my clients have come to expect from me.
And of course I went through a tad bit of mourning when Estee Lauder bought the line from the "Franks". Since then I have only dabbled in the brand and I must say that when they do it right…they do it right. The latest arrivals are a bevy of playful shades and long lasting formulas that do the trick.
The MAC Greasepaint Sticks were such a rage the last time they were launched that many addicts of the brand never ever got a chance to try them before they were sold out. They are at is again with a whole flurry of shades. I hear the "dirty" shade is amazing and already sold out online…so you may want to get your booty over to the MAC at the mall if the taupy shade interests you even a smidge. The sticks are long wearing transfer and water resistant but it's my experience that you have to move quickly especially if you want a smudgy look.. these babies set fast and once they are set they are set until you wash them off! In eight really cool and sexy shades like zinc zone and greengrease.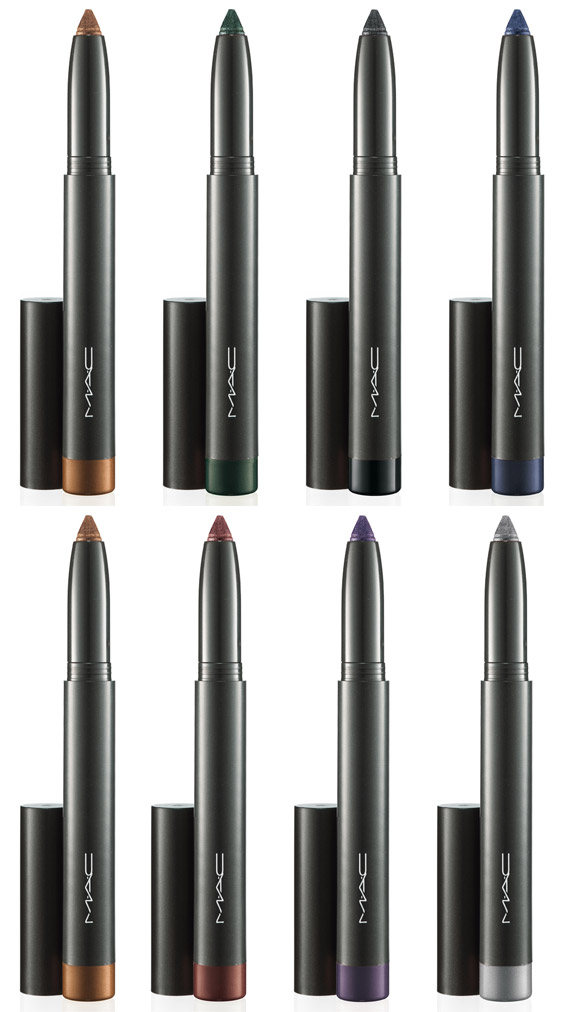 Another item that seems to be creating a buzz is the Pro Longwear Lipstain Marker. I have never been a big fan of other marker style lip or eye products as they generally have little to no color or they streak and smudge…or they feel just plain yucky on the lips. This Mac marker though not perfect works well if you try the deeper shades. Fans of the brand that have tried the lighter colors weren't overly enthused but Runway Ripened is a lovely berry red tone that looks great and ties right in to the pink-berry lips for Spring. Try it with all those fabulous floral dresses on the racks right now.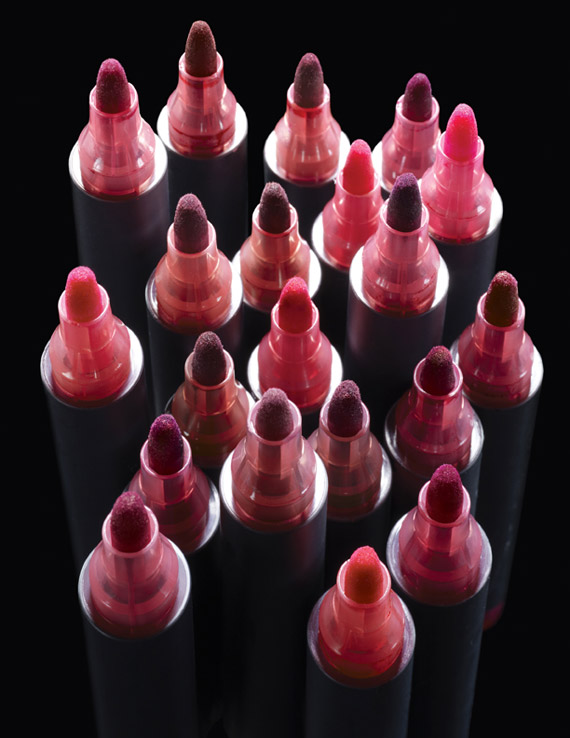 Check out these new arrivals a maccosmetics.com under the "Art Supplies" category