So the big day is almost here and I feel utterly unprepared. I don't remember the last time I actually took a vacation with my husband. There was one business trip nearly three years ago to New York that could count as a mini vacation of sorts but before that the last time I sat on a beach, or had a week without an alarm clock…who even knows when it was? So this summer we are gearing up for a few days away and yes even though I am not even swimsuit ready I am heading out to buy a new suit that I can actually live with.
And then, part two of the high maintenance plan goes into effect. I am filling my arsenal with make-me-bikini-ready products just in time for the countdown to beach day!
If you suffer from a little muffin top, orange peel or as the brits say "bingo wings" (aka flabby, flapping arms) fear not…help is on the way! But don't make the mistake of thinking that you should skip the fruits, veggies and healthy habits…these products might be amazing… but they aren't real magic!
Rodial Skinny Beach Sticks – Just one of Rodial's Skinny Beach Sticks in a glass of water twice a day for two weeks before your vaca and you will be slim, toned and a bonus- ready to tan! These supplements are packed with Vitamins E and C, and antioxidants to feed your skin and help encourage a better tan. rodial.co.uk
Or if a little pooch is your issue try Rodial Tummy Tuck Sticks- These dietary supplements contain active ingredients like Green Clay (rich in bloat-beating silica and minerals), Fennel seeds to eliminate waste and gases, and Pineapple and Papaya, both amazing digestive enzymes! Kate Moss is reported to be a fan! rodial.co.uk
If you are concerned about a little bit of jiggly skin or cellulite Mama Mio makes the most amazing products hands down. Everything in the line from Boob Tube to Tummy Tuck really works…but these are not for the commitment phobe, you must stick with them 2x a day. The latest is Get Waisted with a blend of 9 active ingredients that have been proven to help combat fat deposits & maximize lipolysis (the way the body breaks down the fat stored in fat cells). Plus with all the skin friendly ingredients yours will be soft and smooth. mamamio.com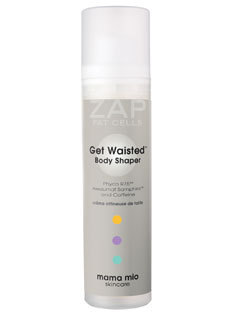 And lastly if you don't want to frighten other beach goers with your pasty skin try Xen Tan. The Transform Facial Tanner is jam-packed with powerful antioxidants for a beautiful tan and facial treatment all in one. Vitamin E and gentle fruit acids smooth the skin, and calm sensitivity.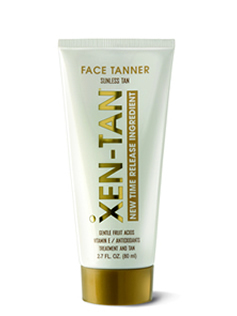 And for the body, Mousse Intense a rich formula unlike most fake tanning products that use orange coloring to mimic tanned coloring, Xen-Tan uses the olive tones that are found naturally in sun-kissed skin tones so you will fit right in with the rest of the beach bunnies. xen-tan.com