Brace yourselves, Louboutin fans, the shoe turned makeup designer is at it again, introducing a brand new line of shiny lip glosses.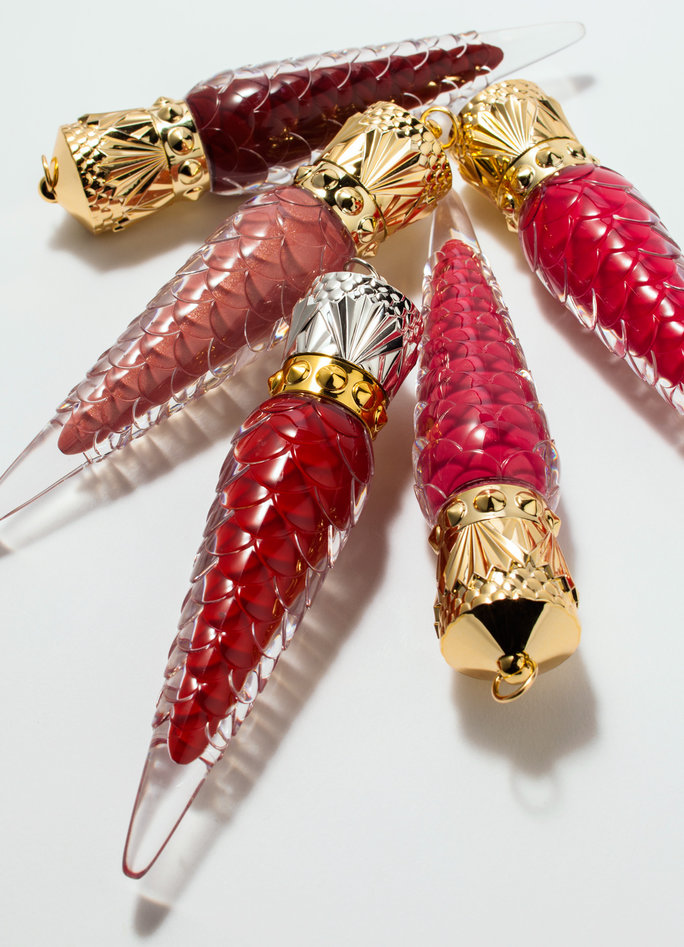 Just as you'd expect, the glossies are as chic as anything else. Each of the eight sharp lip lacquers within the Lobilaque collection is encased in clear-cut bottles topped off with an ornate metal crown cap. The highly pigmented lacquers, which combine the opacity of a liquid lipstick with the mirror-like finish of a gloss, come packaged in a luxurious box and silk carrying pouch.
"Christian Louboutin's latest beauty creation draws inspiration from his longstanding love affair with lacquer," a press release states. "Not only did red nail lacquer inspire the red sole, but he has long admired the mirror-like surface of Chinese and Japanese lacquers. For his designs, he has often turned to the most brilliant of leathers, patent, to create iconic accessories with the shiniest of finishes."
Of course, beautiful things don't come cheap. At $85 a pop, the lacquer comes in nude, pink and red shades, including Rough Louboutin, the iconic red of the designer's signature red soles.
The Loubilaque lacquer line will be available on July 1 at christianlouboutin.com.