After the last few days of cold weather my skin and hair are starting to feel the fallout of the harsh blustery chill. But again before anyone brings up the fact that the rest of the country is actually suffering and experiencing the damage that comes with icy and snowy driving conditions compared to us… might I point out that it was thirty-two degrees yesterday morning? That is freezing is it not? So, with that comes an entirely different beauty regime to avoid the dry chapped skin that is common in winter.
Avoid Hot Water – Even though taking extended hot showers seems like a good idea when the morning are frigid, the hotter the water the drier the skin and hair. If possible shorten the duration of your shower and use warm not hot water. Avoid using hot water directly on the face which can cause further dry patches.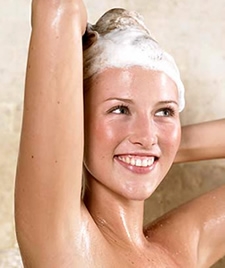 Use Sunscreen – Just because the sun may not seem strong, it can still take a toll on your skin. If you are spending any time outside one can still experience burning from a combination of sun and wind. Use a sunscreen with plenty of moisturizing ingredients like shea butter to help act as a barrier from the elements. And don't forget that your hair needs protection too… before your blow dry coat the ends of your locks with a serum or oil like Morrocan Oil to stave away dryness.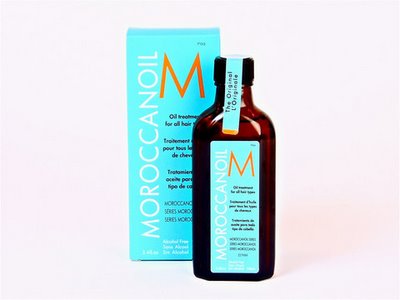 Exfoliate – Using a gentle exfoliator a few times a week will help remove those dry patches on the face and body and will help your serums and moisturizers absorb more readily. Try a microfiber cloth like the ones from Nufolia which can be used as often as every day if needed.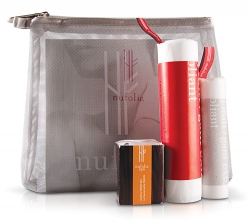 Amp up your moisturizer- If you have been using a lightweight moisturizer or just a sunscreen during the day, now is the time to switch to a heavier, richer formula that will hydrate the skin longer and not evaporate due to indoor heating or a windy environment. Reapply more often and be sure to use a night cream or a facial serum like Kiehl's Midnight Recovery.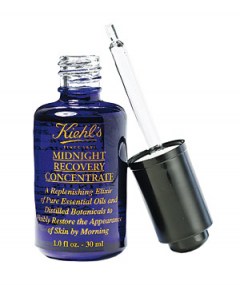 Use a humidifier – Running indoor heating all night can cause chapping of the skin and lips. If possible, use a humidifier while you sleep to put the lost moisture back in your skin.
Wear Lipstick – Lip gloss doesn't exactly provide the same kind of barrier that lipstick does so be sure to exfoliate lips at night and apply a lip balm, then reapply lip balm in the morning before you put on your lipstick. I love Dianne Brill because it's loaded with vitamins and doesn't feel dry on the lips. And whatever you do don't wear long lasting formulas which are formulated to dry the lips.