How many times have you been caught empty handed when a thoughtful and well meaning acquaintance surprises you with a holiday gift? Even though etiquette says that you are not required to reciprocate… depending on the gift and giver, sometimes you end up feeling like a thoughtless imbecile. Even though I firmly believe it's the thought that counts…. I also think it's always a good idea to have a few little things stashed away in your closet for just these occasions. Afterall, you want the person who went out of their way to bring you a little sunshine to have a little sunshine of their own. But if your wallet is dictating that you slow down on the gift giving…. Here are a few ideas from $5-$25 for the style mavens in your life.
In the practical but fun category a nice little fleece or knit scarf always comes in handy for those days when it dips below 65. Old Navy has a ton of options for less than $10. Even though I shudder to think of how you can create a knit scarf for under $10… I admit, I still find it hard to pass up. And best of all they come in a rainbow of shades so you can pick up a few in assorted colors that work for any personality.
Or how about one of my favorite body smoothers for just $20… Philosophy's The Gingerbread Man smells so heavenly that it actually makes you cheerful even on those freezing mornings when the thought of shaving in the shower sounds dreadful. (just remember to scrub before shaving!)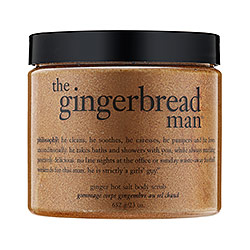 And a great hand cream is always needed when the weather is super dry. Bliss Hand Cream duo is a delightful antidote for alligator looking skin at only $11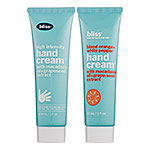 Who doesn't love a great little makeup bag to stash in your handbag? This Sephora sequin lip shaped clutch for only $15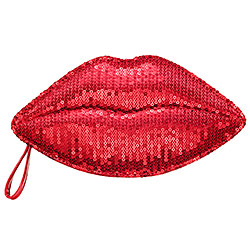 Lastly I can't think of any girl I know who can resist a good gloss and once again Philosophy makes plenty of flavors for all sorts of tastes. I love the peppermint bark flavor which tastes just as you'd expect and it satisfies my candy cravings at the same time. But you can stock up on flavors without blowing a bankroll at only $8 per tube.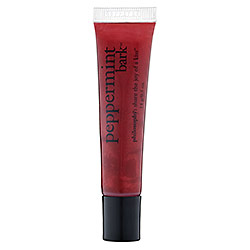 Of course when you are passing on a darling gifts such as these you always want to go the extra step of actually wrapping them instead of just throwing them into a bag with tissue… not only does a wrapped gift look better but it says that you took the time to care. To do it economically stock up on some simple paper in a signature color that you love and pick up some (real) ribbon at the craft store which always looks elegant and glam.