During the month of April, wine aficionados can stop by select wine purveyors and Sprouts Farmers Markets to taste Sterling Vineyard's exclusive Sterling Vintners Collection.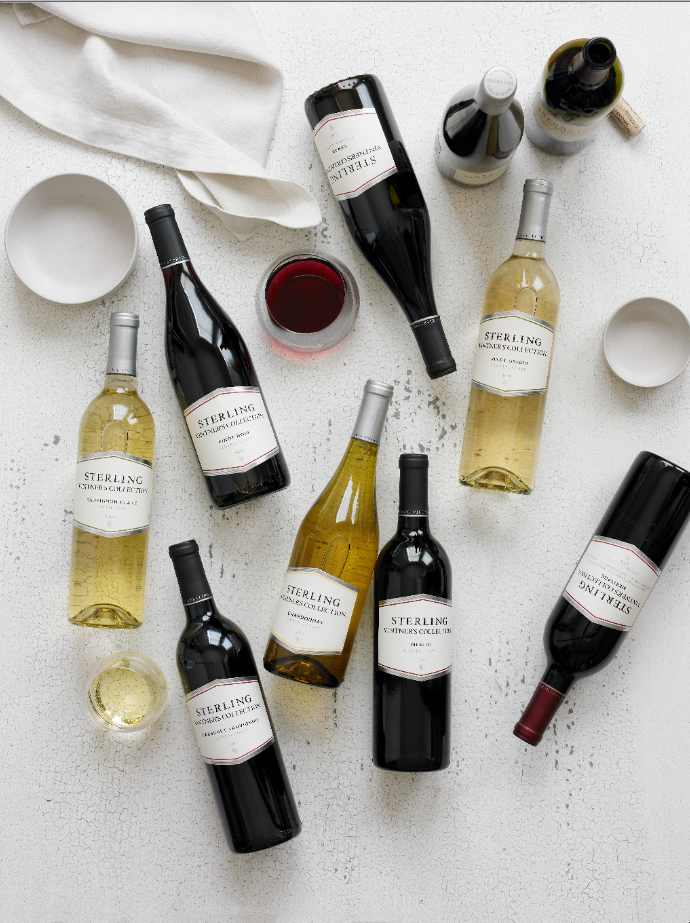 The collection is comprised of three wines: a Chardonnay, Sauvignon Blanc and Meritage.

The bright and balanced vintage 2011 Chardonnay features a rich combination of toasty oak spice and fruit that comes from vineyards throughout the Central California Coast. Hints of Meyer lemon, peach and orange blossom lends a full finish, while partial oak contact leaves remnants of vanilla spice. Pair with an entrée of roasted chicken or scallops.

The vintage 2010 Sauvignon Blanc blends tropical fruits like passion fruit, orange peel and guava. Notes of fresh-cut grass are tipped off by a twist of lime. The wine's ripe and juicy pineapple notes are from the warm Paso Robles region, while the majority of the fruit came from the vineyard's estate vineyard in San Benito County. This wine is perfect for an aperitif, or paired with seafood dishes.

Last but not least, the 2010 Meritage wine is a Bordeaux-inspired blend with a California touch. It combines Cabernet Sauvignon, Merlot, Petit Verdot, Cabernet Franc and Malbec for a fruit-dominant wine with layered flavors, including cherries, summer plums and cedar spice. The Central Coast-crafted Meritage can be paired with almost any dish.
Valley Sprouts Farmers Market locations hosting Sterling Vintners Collection tastings:
Wednesday, April 17:
2:00 – 5:00 p.m. at Sprouts Farmers Market, 9301 E. Shea Blvd., Scottsdale  85260-6736
4:00 – 6:00 p.m. at Sprouts Farmers Market, 5665 W. Bell Rd., Glendale  85308-3883
Saturday, April 20:
12:00 – 3:00 p.m. at Sprouts Farmers Market, 5225 E. Southern Ave., Mesa 85206-2777
12:00 – 3:00 p.m. at Sprouts Farmers Market, 4735 E. Ray Rd., Ahwatukee 85044-6233
1:00 – 3:00 p.m. at Sprouts Farmers Market, 12415 N. Tatum Blvd., Phoenix  85032-7708
Sunday, April 21:
1:00 – 4:00 p.m. at Sprouts Farmers Market, 1625 E. Glendale Ave., Phoenix 85020-5521
3:00 – 6:00 p.m. at 2582 S. Val Vista Dr., Gilbert 85295-0726
Monday, April 22:
1:00 – 3:00 p.m. at Sprouts Farmers Market, 4402 N. Miller Rd., Scottsdale 85251-3604