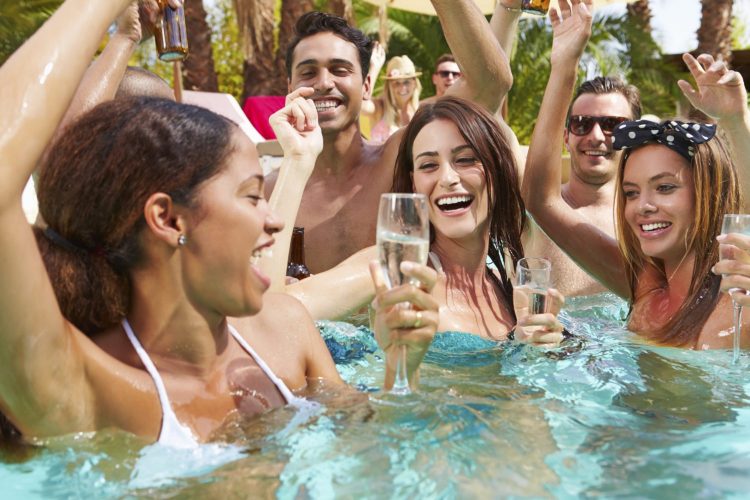 Fourth of July is around the corner.  Whether you're attending a Fourth of July Party or throwing your own, supplying creative American-themed cocktails is a surefire way to be a hit this Independence Day.
Featured below are AZ Foothills' picks of red, white and blue cocktail recipes for to make your cocktails extra patriotic this Fourth.
The American Spirit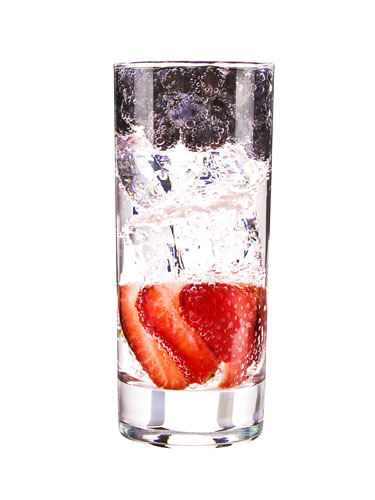 Ingredients:
1½ oz. VeeV Açaí Spirit
1 oz. sliced strawberries
3 oz. club soda
2 oz. Vita Coco Coconut Water
Garnish with blueberries
Directions: 
Place the strawberries in the bottom of the glass.  Then, add the ice, VeeV, Club Soda and Coconut Water. Top it off with the blueberries and stir.
Stars and Stripes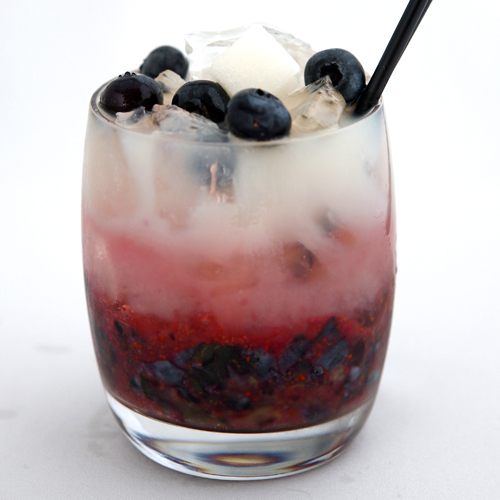 Ingredients:
5 Fresh blueberries
1 oz Stoli Blueberi Vodka
.25 oz Lucid Absinthe
.25 oz Simple syrup
A splash of Lemon juice
A splash of Ginger Beet
A splash of G.E. Massenez Framboise
A splash of Sauvage Raspberry Brandy
Directions:
Mudder the blueberries in a shaker. Then, add in the vodka, absinthe, syrip and lemon juice. After, fill it up with ice, shake and pour it into a highball glass. Drizzle brandy and ginger beer on top and decorate it with a sugar cube or two.
Additional directions can be found on Liquor's website.
The Firecracker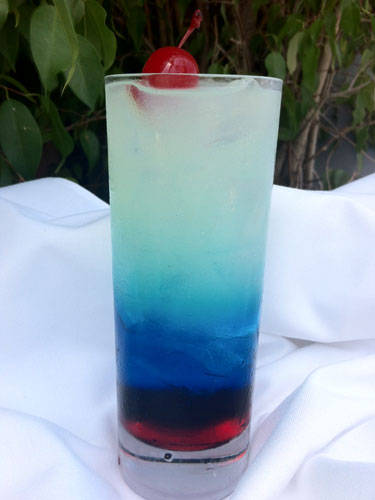 Ingredients:
1 and 1/4 oz. vodka
1 oz. lemon juice
1 and 1/4 oz. blue curacao
3/4 oz. grenadine
Splash of simple syrup
Directions
Pour grenadine into the bottom of an empty Collins glass and add ice.  Then, pour curaçao over the grenadine.  Shake in a cocktail shaker with ice and combine it with vodka, lemon juice and simply syrup.  Strain it over curaçao.  Then, wait to see the magnificent layers explode.
The full instructions can be found on Sensational Statement's blog.  This drink is a favorite cocktail originally found and credited to Napa Valley Grille Westwood.
 Patriotic Punch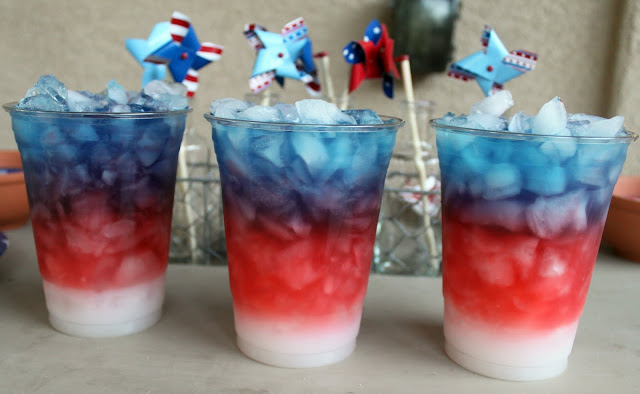 Ingredients: 
Sobe Pina Colada
Gatorade Fruit Punch
G2 Gatorade Blueberry Pomegranate
1 Part Whipped Cream Vodka
Directions:
Begin by filling a glass with ice.  Then, pour the Sobe Pina Colada into the cups until it is a third of the height. The Gatorade Fruit Punch will follow and should fill another third of the cup, making the cup 2/3 or the way full.  Second to last, add the G2 Gatorade Blueberry Pomegranate.  Finally, top each drink off with the whipped cream vodka.  The varying sugar content will allow for the layers in the drinks, leaving the vodka resting on top of the mix.