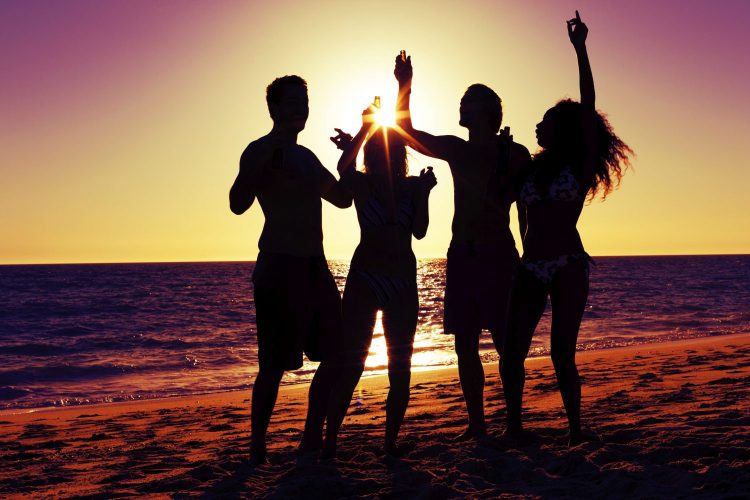 Everyone considers Spring Break an almost monumental rite of passage for young adults. The annual rite of passage has almost arrived, and it's once again time to start planning your epic 2015 spring break trip.  From wild parties to extravagant resorts, there's plenty of options for a spectacular and memorable trip regardless of age or financial obstacles.
Featured below are five of the top spring break destinations for all spring breakers to check out this year.  These destinations never fail to attract college students from all around the nation.
1. Panama City Beach

Image courtesy of Emerald View Resort
Panama City Beach in Florida has always been a spring break destination of choice.  In the past, Panama City has done Spring Break right, featuring artists such as Kenny Chesney, Sean Kingston and even the Jersey Shore cast.  This year will be no different!  Festivities will include live DJs, a bar and grill, along with daily parties.  With plenty of hot places to stay and a great reputation, you're destined for a perfect spring break in Panama City.
For more information on hotels, entertainment and everything pertaining to Panama City Beach's 2015 spring break, visit the official spring break website.
2. Cancun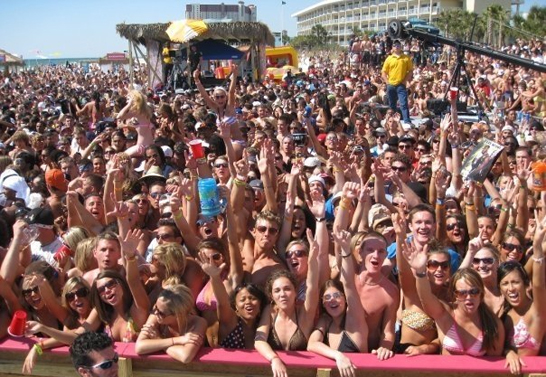 Image courtesy of CVS Spring Break
Cancun is what is considered the classic spring break.  Packed full of wild parties, tequila shots and wet t-shirt contests, Cancun is a favorite destination.  Cancun is a perennial favorite spring break hotspot.  Events will include day parties, along with EDM concerts. You can't go wrong with a Cancun spring break!
For more information on nightlife and spring break in Cancun, visit the official Spring Break 2015 website.
3. Destin, Florida
The Whales Tail is a location in Destin, Florida where schools from all over the nation put up their school flags to mix and mingle.  The party goes from dawn to dusk, moving over to all the nearby local bars once it gets dark.  Destin, Florida is a convenient and relatively inexpensive spring break destination.
For more information on Destin's spring break and nightlife, visit the "destin-ation" website.
4. Daytona Beach
Located directly on the Atlantic Ocean, Daytona Beach has what a lot of beaches during Spring Break don't. It has beautiful weather!  Having reasonable hotel prices and a hot nightlife, Daytona Beach is a spring break must.  From day parties lasting until the night to the huge amount of college students attending, Dayton Beach spring is a perfect spring break option.
For more information on spring break and nightlife in Daytona beach, visit the official Daytona Beach spring break website.
5. South Padre Island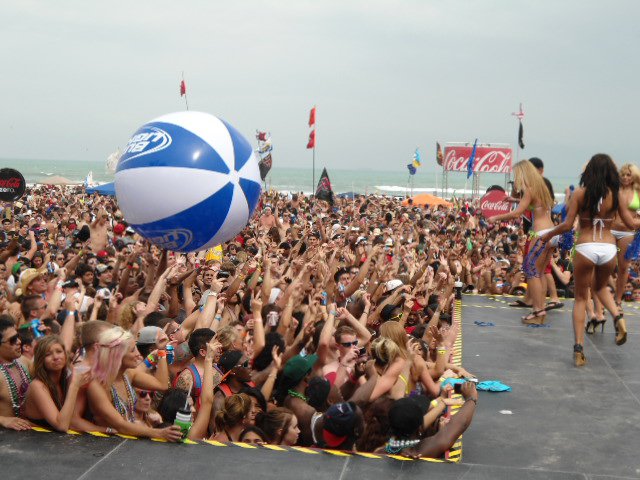 Image courtesy of springbreakguide.com
The party never stops at South Padre Island!  Be sure to book your hotel room based on noise level.  There are also warnings that there is the potential to be kept up the whole week due to sound.  This only means South Padre Island will be a great time.  This year's festivities will have dozens of exciting events, including beach parties, a variety of bars, clubs, restaurants and concerts
For more information on their spring break and nightlife, visit the spring break destination website.