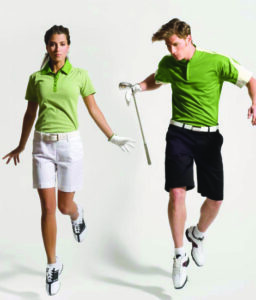 The best picks for your accessories for the Waste Management Phoenix Open.
– Content and styling by Alison Goodman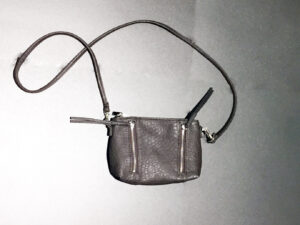 H & M – Gray Crossbody Bag
As of last year, it became mandatory that bags must be no larger than 6x6x6, but that doesn't mean you have to forgo on style. Not only is this tiny gray bag from H & M the perfect neutral to go with every outfit, a crossbody bag is truly one of the best purse purchase: it's hands-free, practically weightless, and will fit all your essentials.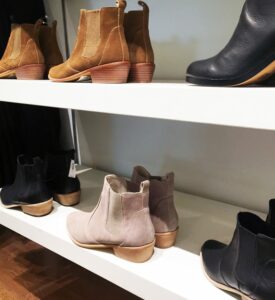 GAP – Ankle Boots
The epitome of Cool Girl Style, a pair of ankle boots are a must, no matter what the season. My favorite pairs are from GAP and I personally love the taupe colored ones. The light tone will make petite legs look extra long (a positive for 5'3" me) and will balance out your outfit when you pair the boots with a flowy, floral sundress – my go-to combo when it comes to ankle boots.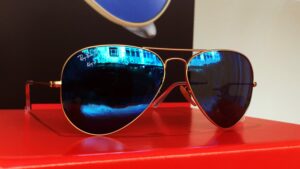 LensCrafters – Ray Ban Sunglasses
If it's a crime to love aviator framed sunnies, I'm 100% guilty – not only do I own five pairs of aviator Ray Bans, I've been eyeing this blue pair for almost a year. Aviators truly never go out of style and flatter every face shape, so if you're going to invest in a pair of everyday sunglasses, these top my list. Did I mention I have five pairs?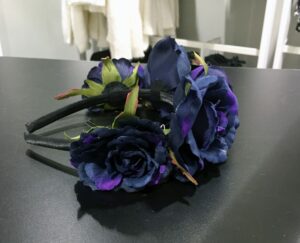 H & M – Floral Headband
Flower Children, this pick's for you. Okay, so it's not Coachella, but that doesn't mean a floral headband will look out of place at The Open. I recommend pairing this topper with denim shorts, gladiator sandals and a strappy tank top, but it truly will go with almost anything in your closet – mine almost always makes an appearance on college basketball game-watching days. How else do you make a sweatshirt girlie?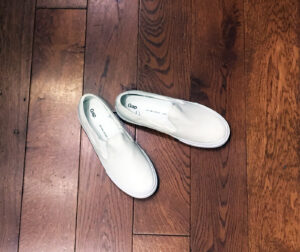 GAP – White Sneakers
I know what you're thinking – Jeff Spicoli called and he wants his sneaks back. While these GAP slip-ons are a playful nod to 80s fashion (no, not an oxymoron), they're currently the most on-trend sneakers you can buy. I suggest pairing them with a form-fitting solid colored t-shirt dress – the perfect way to balance out the masculinity of the shoes and keep your look feminine.