Written by Jenna Medlin-Roark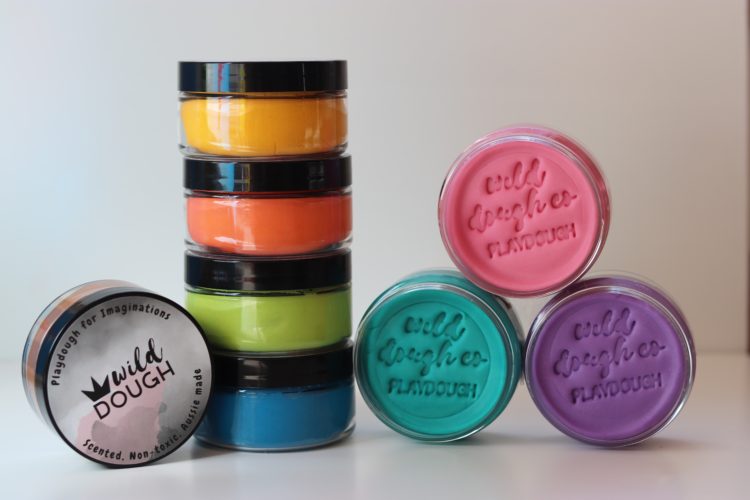 Playdough is something that as toddlers and children we can all remember playing with and building things out of. I remember making pizzas and cookies out of play dough with my siblings at the kitchen table. Along with the memorable times I share involving play dough, I also remember the smell that was left on our hands after we used it and the panic we had when we realized the play dough dried up too quickly.
When I discovered Wild Dough, all of my childhood memories came flooding back to me and I instantly started using the play dough as a form of stress relief. Wild Dough not only comes in beautiful colors but has a scent that is unapparelled. It came in a clear container and has sparkles and glitter throughout the dough itself.
Wild Dough is a product that can be used by adults for stress relief or for some good ole fashioned fun! It can also be used by toddlers and children for sensory and imaginary play. It is a non-toxic, scented formula that comes in a variety of modern colors.
Wild Dough also sells a variety of playdough tools on their website so that you do not only have to use your hands! There are stamps, rolling pins, and even play dough characters available for purchase!
I use Wild Dough while at work to help with stress relief and concentration. It has been something that allows me to spend time with my husband and something that I would suggest for anyone with young children who enjoy playdough!

– Jenna Medlin-Roark
For more information on Wild Dough, please visit www.wilddoughco.com.