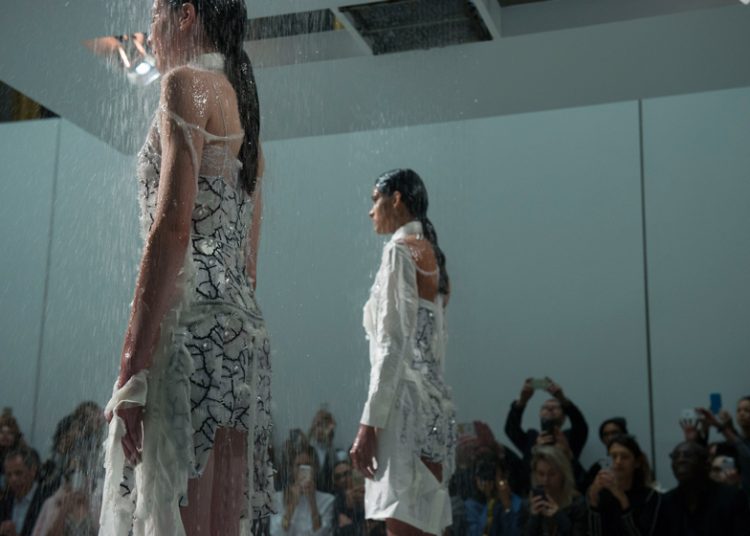 It's the most fashionable shower you will ever take.  New technology causes clothes to disappear before your eyes with new genius water soluble fashion.  Hussein Chalayan designed a spring 2016 fashion line that solves the dilemma of being caught in the rain with an innovative solution.
During his show at Paris Fashion Week, his models did the standard model catwalk.  The twist occurred at the end of the runway, when the models stood in white coats underneath a shower and were then doused in water.  Soon enough, the models were standing on the podium in delicate lace dresses.
Still photos of the transition can be seen below.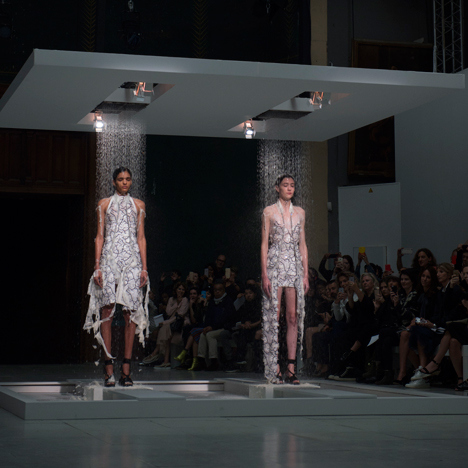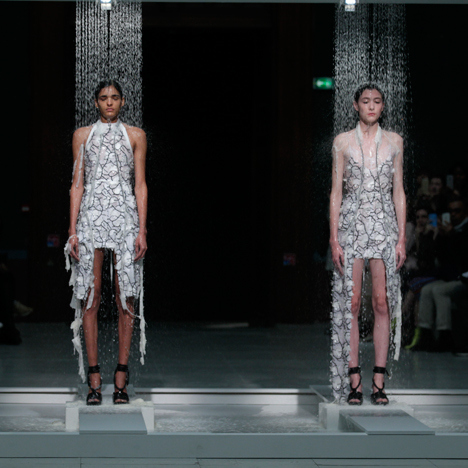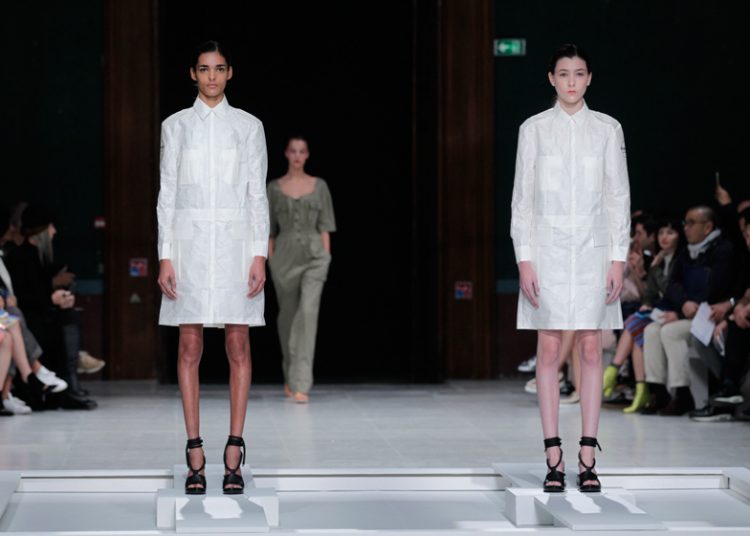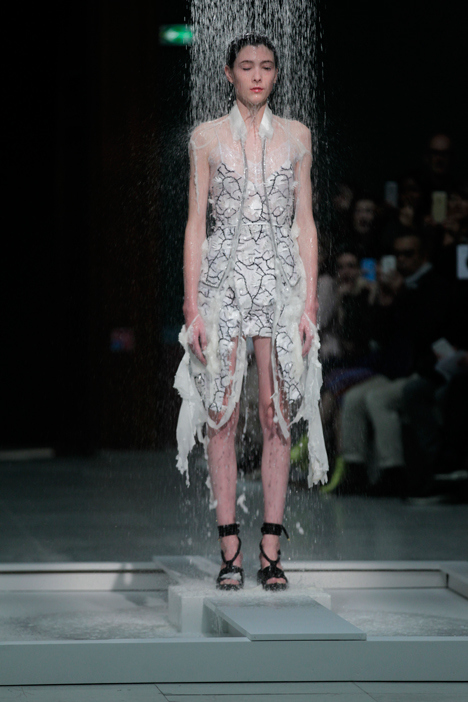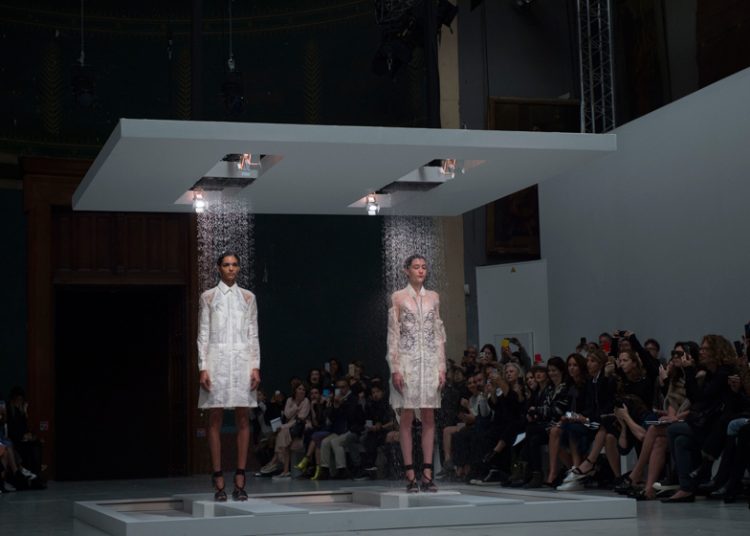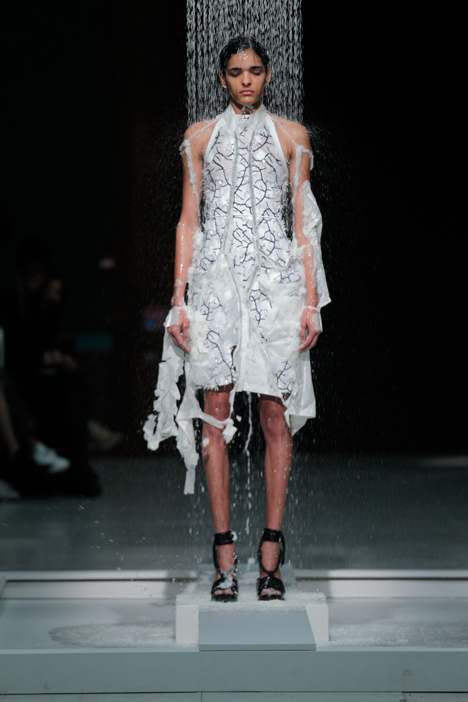 Watch the video below.
Hussein Chalayan is known for his revolutionary and experimental fashion designs.  Most fashion critiques are saying he's pulled it off.  Take a bow, Chalayan studios!