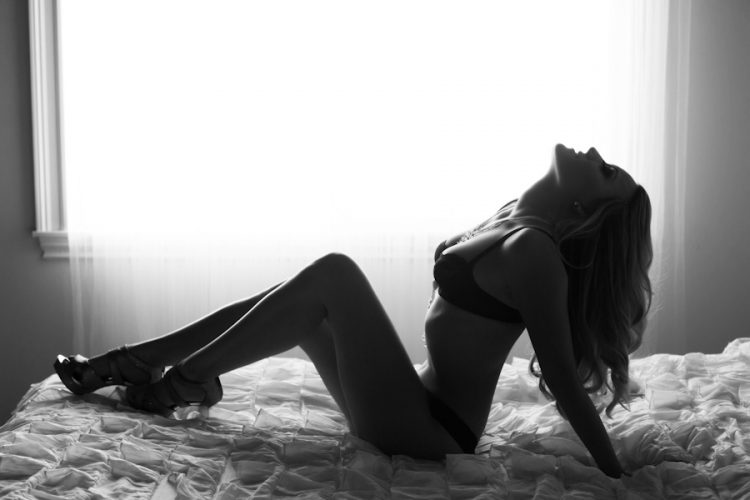 The perfect gift that truly gives and receives: the gift of photography. Le Boudoir Studio by Jodi Lynn specializes in that gift for the special person in your life. Ladies can surprise the man in their life with a book full of beautiful and artistic photos that showcase the woman they love. Or men can gift their special lady with a shoot sure to make her feel gorgeous and timeless.
Their tastefully photographed portraits range in a variety of styles to fit anyone's liking. Their "sexy sets" include Bombshell, Supermodel, Diva, and Hollywood while the "sweet sets" include Princess, Natural, Pin-up, and Sunny Sweetheart.
If these names don't give you a glimpse into what Le Boudoir has to offer, then the pictures surely will. Jodi Lynn and the team at Le Boudoir Studio are experts at helping you pick out outfits that match perfectly with the different sets they offer. They also have a hair and makeup team on site to add the extra allure to every photograph. Packages range from one outfit to six with different picture and add on options to tailor anyone's desires.
Le Boudoir Studio by Jodi Lynn is an Arizona based boudoir studio specializing in showcasing the beauty of women. Jodi's goal has always been to make women feel beautiful and confident by highlighting each woman's best features in the most complimentary way. Not only does Le Boudoir pride themselves on the spirit of femininity, but they pride themselves on making a memorable experience for every woman who walks through the door. Jodi Lynn has created a studio full of class and sexiness and everything that embodies a woman.
For more information on different packages offered, and a gallery of photos: click here.
-Suzanne Koch