Escape to the Valley's Farm at South Mountain for a weekend dedicated to the most important person in your life – you! And now you can do it for cheap with The Farm's $45 Summer Special known as the "Retreat." While you're basking in the serene ambiance, relax and rejuvenate with either a Swedish massage, Thai massage, hot stones, energy balancing, facials, intuitive readings, or the healing art of Curandera. There are also classes offered in yoga, Chi Gung, dancing and creative workshops – "renewal for your mind, body and spirit."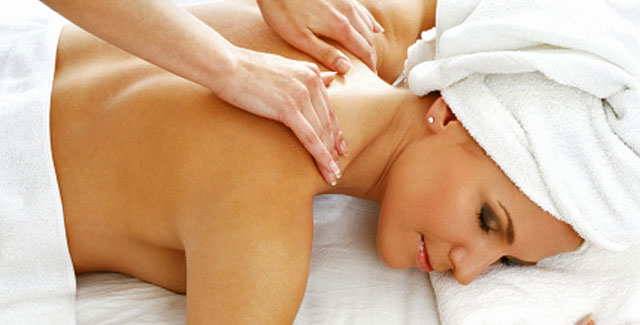 The Farm at South Mountain in Phoenix offers a nearby escape from the city with canopies of pecan trees and acres of grass lawns. Taking a break from every day life to experience some natural relaxation has never been so easy, especially with The Farm's organic gardens, three restaurants, art galleries, various shops and retreats.
To schedule your Retreat experience, call 480.326.0658.
Art at the Farm

Since you're taking the weekend or day just for yourself, why not enjoy some fine art! You can peruse the gallery featuring art by the artists' in residence or head to the studio for an at class, writing workshops, educational lectures, youth home school classes, field trips and staff retreats.
Dining at The Farm

Morning Glory Café
Breakfast & Brunch Patio
A Valley favorite, Morning Glory Café is perfect for a delightful breakfast after your rejuvenating Retreat. The cute café, where bikes and pets are welcome, serves house baked muffins and pastries, locally made sausages, seasonal omelets and more. Guests are invited to enjoy the refreshing-local menu by the organic gardens. 602.276.8804
The Farm Kitchen
Morning Treats & Lunch
The Farm's most original restaurant dishes out only the best sandwiches, seasonal salads and made-from-scratch baked goods — a perfect spot to enjoy a delectable lunch. 602.276.7288
Quiessence Restaurant
Lunch, Dinner, Wine Bar
And now for dinner! Nothing but the best is expected at the new Quiessence Restaurant, which offers fare made from domestic ingredients featuring Arizona's finest farmers, herdsmen, and culinary craftsmen. 602.276.0601
The Farm at South Mountain
www.thefarmatsouthmountain.com