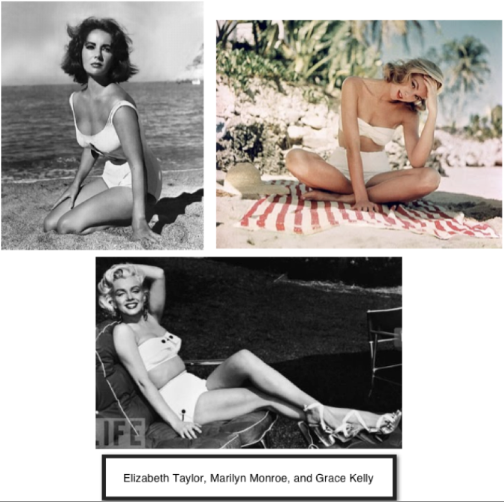 These Classy But Sassy Swimsuits worn by the most beautiful stars of the 1950's are making a splash this summer! Designers like Diane Von Furstenberg, Trink Turk, and Nanette LaPore are celebrating women's bodies in a sophisticated manner by the high-waisted bikini bottoms and full coverage halter bikini tops.
Celebrities like Taylor Swift, Ashley Greene and Katy Perry have all been spotted wearing these gorgeous creations on the beach this summer!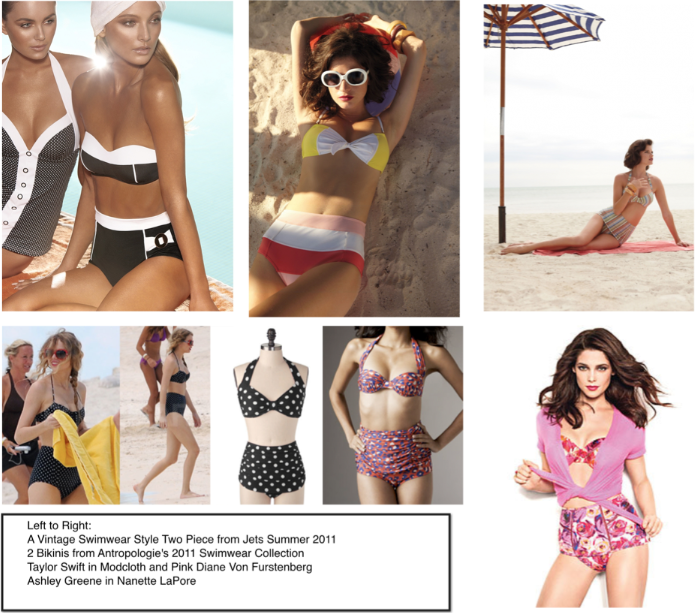 If The 1950's look isn't your style for an Eco Friendly Bathing Suit!