Out with the old, in with the new! It's that time of year where people are spring cleaning their home, office space, wardrobe, and even wedding rings. As styles and trends change, it's common for people to want to make changes to their wedding ring. Whether it's upgrading styles, adding personalization with stackable bands, or a deep solid cleaning to give the diamonds their original shine — there are various ways to give your wedding ring a facelift this spring without replacing the entire ring.
Upgrading Styles
One way to give your ring a fresh, new look is by enhancing the design. Styles and trends are continually changing, making it common for women to switch things up with their ring. Whether you want a drastic change or not, there are ways to upgrade your look by keeping some of the same attributes from your original wedding ring. For example, you can use the same diamonds in your new ring – giving you the opportunity to keep the sentimental value.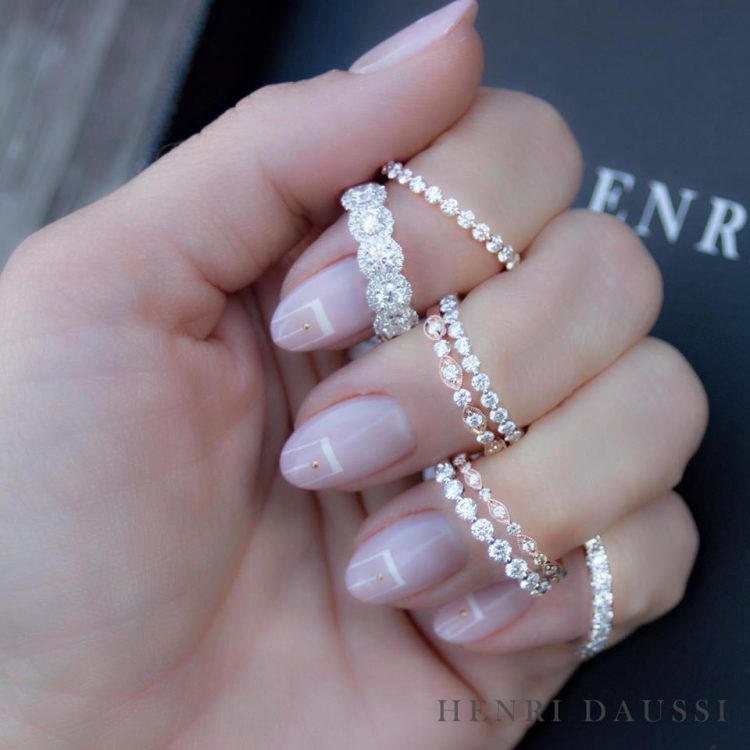 Adding Personalization
When freshening up the look of your ring, the sky's the limit. As the years change, so do your personal style and taste. Incorporating color gemstones, engraving, and adding stackables from top designer Henri Daussi are all examples of how you can add your own unique flair to your ring. Verragio is also a great option if you are looking for a one-of-a-kind ring, as this leading designer truly allows you to personalize your engagement ring or wedding band.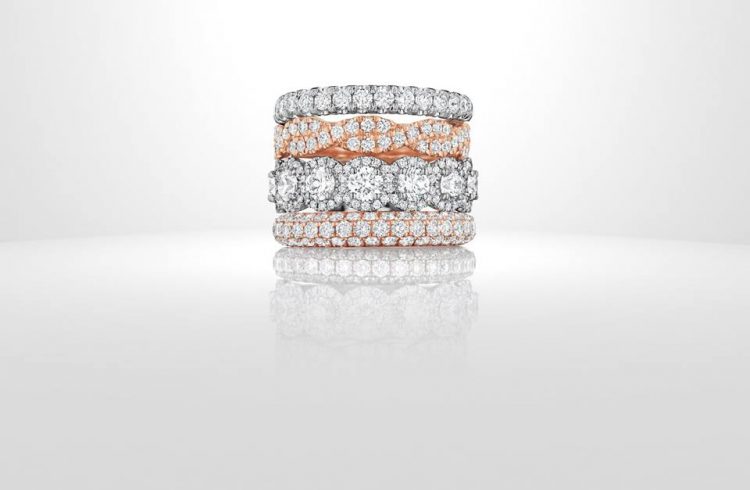 A Traditional Deep Cleaning
When pampering your ring with a substantial cleaning, there are specific techniques to keep in mind to give it that original sparkle and shine. There are a few at home DIY cleaning options such as using Dawn Dishwashing Liquid and warm water or baking soda and hot water. These are easy, quick and cost-effective ways to polish your rock. Additionally, jewelry stores often offer customers complimentary cleaning services done by a master jeweler – after they're done with it, it will look how it did when you said "I do!"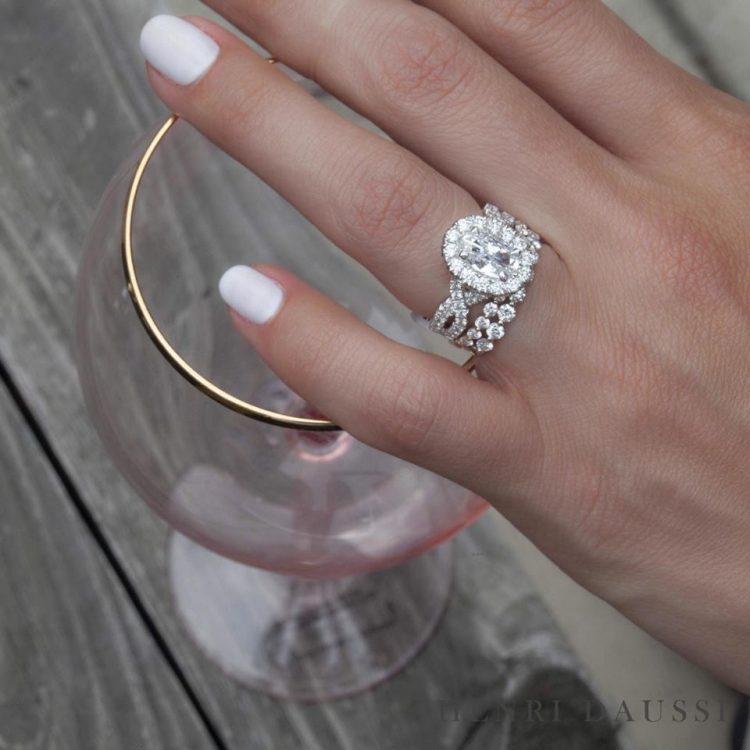 There's nothing worse than a dull diamond ring due to it not being taken care of properly. Incorporating these tips for your ring's next facelift will leave it as mesmerizing as it was the first time you saw it.
About the Author
Robbins Brothers, The Engagement Ring Store, specializes in proprietary and designer engagement ring settings and loose diamonds. The company also carries an extensive selection of wedding bands, promise rings, anniversary bands, three-stone and stacked rings, earrings, pendants and bracelets. To learn more about Robbins Brothers, please visit our Scottsdale store located at 7435 E Frank Lloyd Wright Blvd. You can also visit us online at robbinsbrothers.com.