When you're looking for the latest and greatest beauty miracle-workers, there really is no other one-stop shop like Sephora. Whether you need something to help conceal those tired eyes or you just have to have your favorite celebrity's newest perfume, Sephora has it all and then some with its newest additions. Check out Valley Girl favorites…
Michael Kors Very Hollywood Luxury Set
Michael Kors is known for his incredible taste in fashion. But once you try his new, limited edition Very Hollywood fragrance, you will see that he knows how to create elegance through an aroma as well. His new essence features notes of sparkling mandarin, gardenia and vetiver that are suited to a silver-screen siren. The set features the Eau de Parfum Spray, plus a Travel Eau de Parfum with Rhinestone Charm.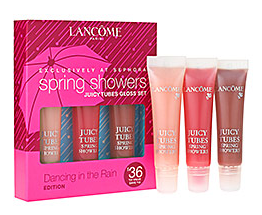 Lancome's Spring Showers Juicy Tubes Gloss Set
Springtime is almost here. I can taste it. Especially since I've been sporting Lancome's exclusive Spring Showers Juicy Tubes found only at Sephora. Lancome invites your lips to shine like spring (whether it's here or not) with three different shades called: Dancing in the Rain, Spring Daze and Sun Comes Out.
Chloé
"Capturing the spirit of women, the Chloé vision is not about one singular woman, but rather about the rich and varied personalities of all Chloé women." The powdery rose scent of the new Chloé fragrance is totally feminine and "entirely addictive." It emanates top notes of pink peony, freesia, and lychee – which embody subtle freshness. At the heart, enjoy midnotes of magnolia flower, lily of the valley and rose. There is also a base of "velvety elegance" that comes to fruition through cedarwood, amber and honey. The bottle is inspired by Chloe's distinguished fashion and is the perfect powder room adornment.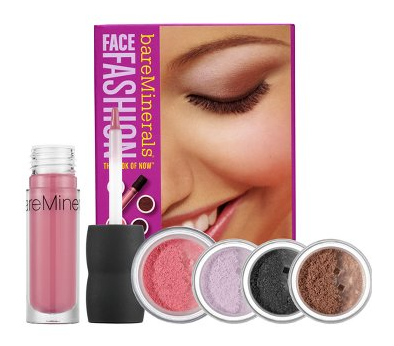 Bare Essentials Face Fashion: The Look of Now – Fab Fresh
Fashion flawless skin without ruining your skin with Bare Essentials new palette of creamy, 100% pure bareMinerals eye and cheek shades, plus a luxurious bareMinerals 100% Natural Lipgloss! These shades are designed to brighten up your face with the look of "a fashion icon." "Your eyes will dance with an invigorating wash of hazy lilac and glowing bronze, which is intensified by a deep frame of lush vine. Soft, blushing cheeks of fresh pink and pink lilac lips beautifully brighten and balance the face for The Look of Now." The Bare Essentials set contains a Lilac Vibe Eyecolor (luminous lilac velvet), the Blushing Bronze Eyecolor (glowing bronze glimmer), a Wild Jungle Liner Shadow (deep forest), the Azalea Blush (fresh pink) and a Mini 100% Natural Lipgloss in Strawberry Shortcake (pink lilac).