Statement-making earrings used to be limited to studs, dangly earrings and hoops.  Today, the popular cuff earring trend is a little edgier.
Whether the piercings are categorized as spine glamorous or edgy, ear piercings and decorations have indubitably become a popular new trend for self-expression.  Featured below are some trendy ear pieces that are fashion-forward and classy.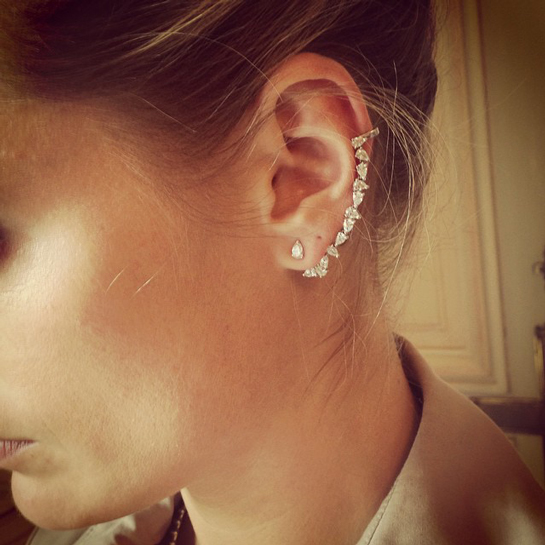 Featured above is a diamond strand connect from an upper ear piercing to the lower piercing.  This look decorates the ear with multiple eye-catching diamonds without resorting to standard dangly earrings or hoops.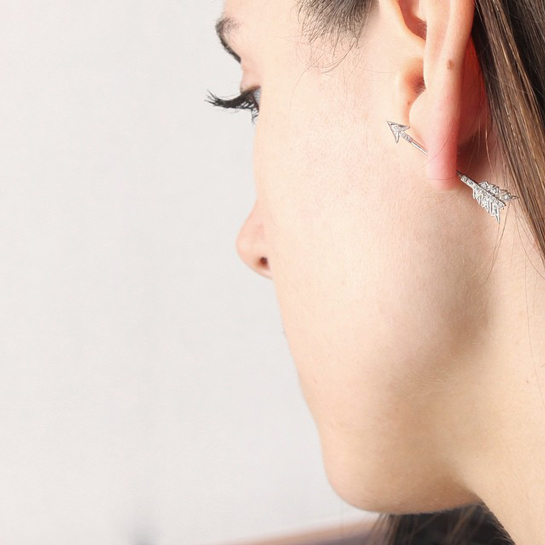 The diamond arrow earring seen above only requires one piercing, yet it still strays from a standard earring design.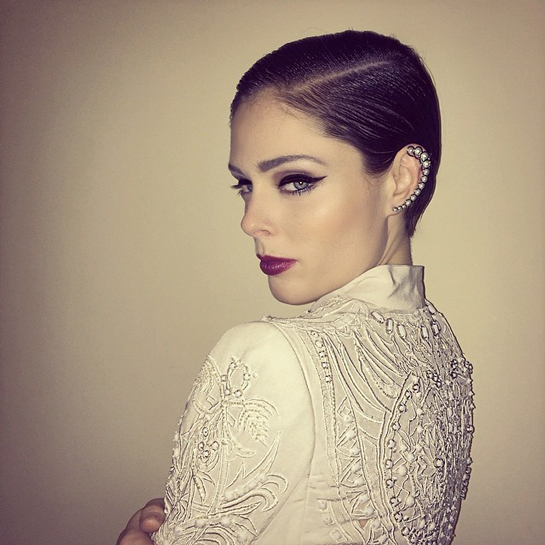 Featured above is Coca Rocha and her ear cuff for Baublebar. This cuff demonstrates a way to use this trend to make a fashion piece more glamourous.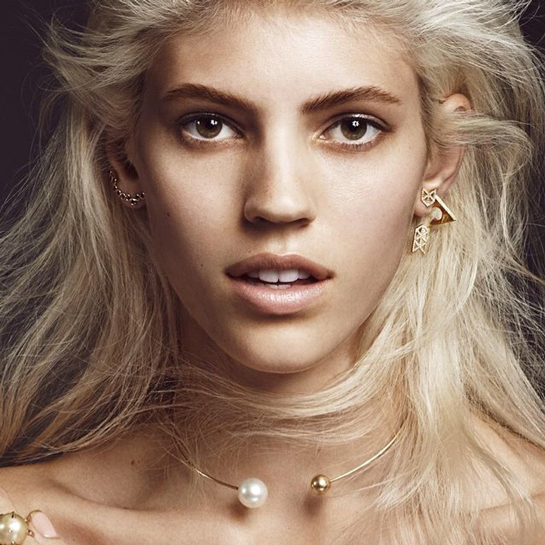 Above model Dev Windsor is seen showing off her connecting pearl and gold piercings.
Above is an example of a classy way to pair pearls and diamonds together.
Some ear cuffs don't even require ear piercings.  This can be seen with this leaf ear cuff above.
Some ear cuffs are bold and obvious, as seen on the Chanel diamond cuff on model Cara Delevingne featured above.