From the makers who brought us the facial paralyzer and female sensation, Botox, comes the next big thing in cosmetics — Latisse for longer lashes by Allergan. This is the first federally approved prescription drug for growing longer, fuller and darker eyelashes. That's right ladies, no more layering on the mascara or gluing MAC fakes to your lids, this all-new one-hit wonder produces natural-looking, goddess lashes all wrapped up in a magical solution.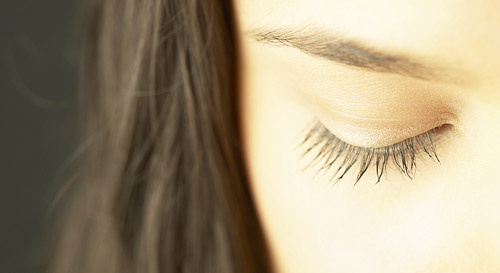 I for one, wouldn't take a monthly, $120 drug just for fuller lashes, but with mascara being a multi-billion dollar industry and the amount of people freezing their face with Botox, this new formula may be an American hit.
Studies show that eyelashes typically grew 25 percent longer, 106 percent thicker and 18 percent darker. However, 3.6 percent of patients experienced eye itching and red eyes.
Latisse was discovered in Allergan eye drops that reduce harmful pressure in the eye in glaucoma patients. The eye drops' side effect was ironically longer and fuller lashes. Latisse is made up of the same formula called Lumigan.
Latisse is a topical solution only available through a doctor's prescription. Allergan is now supplying it to select cosmetic physicians in the Valley, including Susan Van Dyke, M.D. at Van Dyke Laser & Skin center. www.vandykelaser.com
How far will you go for beauty?