A perfect happy hour for guys: cold beers, great deals and of course the game. The perfect happy hour for the girls is found at Joya Spa and Salon at the IntercContinental Montelucia Resort & Spa. Every Thursday from 3 to 7 p.m., Joya Spa has a special beautifying Happy Hour featuring a shampoo and conditioning, blow-dry styling, Joya Petite Manicure, music and a martini all for just $50! And this summer, Joya spa is hopping on the bandwagon and offering its own Happy Hour all day every Tuesday and Thursdays, including a 50-minute Custom Massage, 50-minute Organic Facial or 50-minute toe reading for only $85!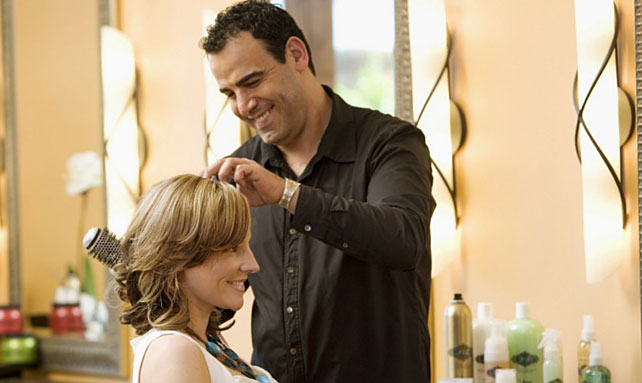 Perfect for getting ready for the night or the weekend, the Joya Spa and Salon Happy Hour also lets you preview the latest fashions and enjoy complimentary style consultations.
Joya Spa is the only spa in Arizona that utilizes the authentic Hammam — luxurious bathing ritual that relaxes you on a profound level.
Custom everything, from luxurious jewelry pieces to skin care and makeup, organic perfume oil to wellness programs, musical selections to custom adventures with friends or loved ones.
A spacious environment reminiscent of Morocco and Andalusia, the inviting lounges, opulent balcony suites, and warm walkways filled with intricate light shadows entice you to visit every corner of Joya Spa.
Joya Spa skillfully blends the highest of technological advances with a joyful simplicity. Guests can enjoy high-tech accoutrements like a zero-gravity pedicure chair, a massage table that vibrates in tune to the music, and top-of-the-line fitness equipment.
Spa includes:
19 luxurious treatment rooms
Lavish lounge areas for socializing or personal reflection, depending on your mood
A private rooftop pool terrace — complete with cabanas and spectacular views
A top-of-the-line fitness center with group exercise motion studio and a refreshing juice bar
Joya Terrace, which proves that healthful and indulgent are no longer mutually exclusive
For more information or to RSVP, call 888.627.3010 or visit www.joyaspa.com.