The largest mall in the Southwest, our prized Scottsdale Fashion Square, is set to open another four stores, including David Yurman and the female-frenzy — H&M!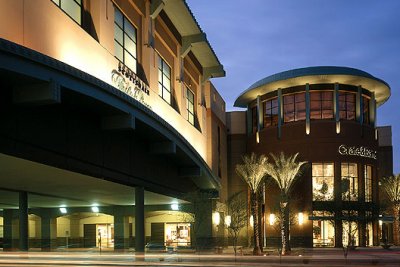 Just when you thought the opening of Barneys New York , Michael Stars, Truel Religion and the very recent Tory Burch, which opened just two months ago, was exciting, you haven't seen nothing yet! Our prestigious mall is yet again raising the shopping bar!
This July, our booming Barneys will open Ted Baker London in its wing which delivers classic European men's and women's clothing with contemporary touches.
Urban Outfitters was started by a Pennsylvania couple in the 1970s but took on the initial name Free People. Well this coveted shop will be opening in Nordstrom's wing offering females bohemian chic wear and accessories that are "feminine, flirty and fun." There is also an Urban Outfitters located across the street at the Scottsdale Waterfront with clothing for both men and women.
Yes Valley residents have been buying David Yurman for years, but soon we will be able to make our way to his own store located in a wing at Neiman Marcus. Enjoy David Yurman's rope-like designs and always decadent jewelry.
And last but certainly not least, H&M will finally open in Scottsdale Fashion Square this year! H&M, Hennes & Mauritz, the global retailer for affordable, fashion-forward apparel and quality basics opened its first Arizona store back in November, 2009 at Scottsdale Quarter, the Valley's newest shopping, dining and entertainment district. Now it will make its way to the largest shopping mall in the Southwest. I mean why shop anywhere else than Scottsdale Fashion Square?
More On Scottsdale Fashion Square: Arizona's premier luxury shopping destination, Scottsdale Fashion Square offers a compelling retail experience in the heart of the country's fastestgrowing major metropolitan area. In Phoenix, where shopping is a top passion for Scottsdale's upscale residents, as well as millions of domestic and international visitors, Scottsdale Fashion Square offers the very best in every category. Elite brands beckon at every turn – Burberry, Boss Hugo Boss, kate spade, Gucci, Louis Vuitton, Tourneau, Juicy Couture, Tiffany & Co., Nordstrom and Neiman Marcus—as well as, several new first-tomarket retailers that include, Bottega Veneta and Barneys New York department store. Recognized as one of the top tourist destinations in tourist-friendly Phoenix, Scottsdale Fashion Square is a retail powerhouse, unequalled in its ability to deliver exclusive brands to exclusive shoppers.