The two week countdown begins! Valentine's Day is slowly approaching and if you are in the dark with what to get your man, I have some romantic and fun ideas for you! Forget buying him that cliche watch or new tie, try something special, personal, interactive and heartfelt…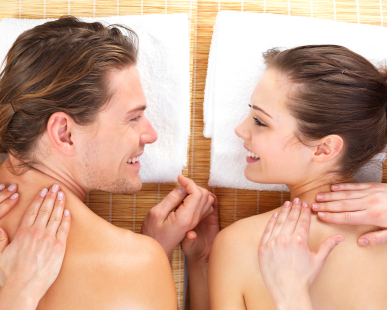 Couples Massage/Spa Packages: Of course there are many places to take your honey for a duo massage in the Valley. But might I recommend Red Door Spa's signature couples packages includes: Ultimate Arden facials, Desert Hot Stone Massages, Signature Manicures and Pedicures and a romantic spa lunch for two. Call 602.553.8800 to book your relaxing V-Day!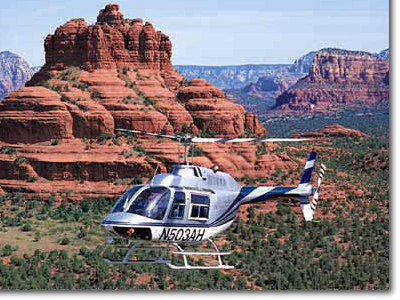 Desert Helicopter Tour: Is it your year to plan something GREAT for Valentine's Day? Well if your man is anything like mine, he will go crazy for a helicopter tour around the desert. Experience something you both won't ever forget with a helicopter tour through the world famous red rocks of Sedona.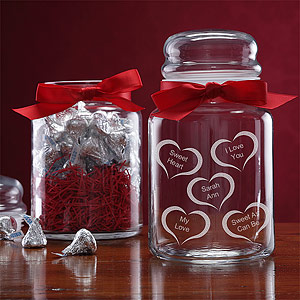 Personalized Candy Jar with Hershey's Kisses: Express your feelings in a deliciously fun way! This exclusive candy jar is custom personalized with your own special messages creatively engraved inside each conversation heart then filled to the top with irresistible, individually wrapped Chocolate Hershey's Kisses!
Scrabble Valentine's Day Card Kit & Game: Spend Valentine's Day with a romantic game of Scrabble. I suggest adding chocolate and Champagne to the contest!
Romantic Massage Gift Basket: What guy doesn't love a good massage… especially one from his leading lady? This package comes complete with everything you'll need to have one heck of a romantic, stay-at-home Valentine's Day. It includes: 2 oz Massage Oil, Romantic Massage Guide, 2 Tea light candles, Back Massager, Lindt Chocolate Truffles, Chocolate Finger Body Paint set (includes 4- .5 oz jars of flavored chocolates.), Body Art Kit (romantic edible body tattoos 40 total) and 4.4 oz Chocolate Cream Filled Wafer Roll Cookies.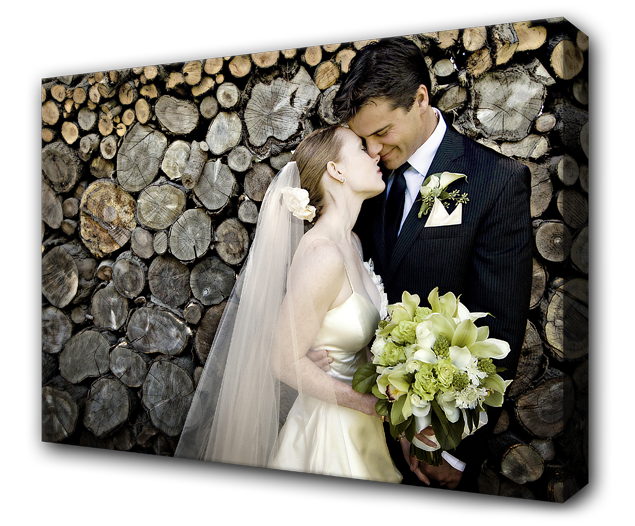 Photo Canvas: Take that amazing and special memory/photo and turn it into a household work of art! He will be amazed to see his own special memory on canvas.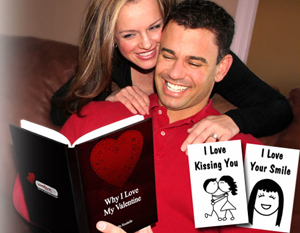 Customized LoveBook: Log on to LoveBook Creator to make your list of all the reasons you love him. The whole thing is customizable so it's truly personal. Plus, they will print it, bind it and ship it.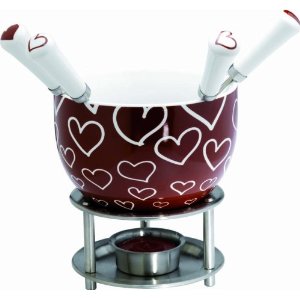 Orka Chocolate Fondue Set: Does your man have a sweet tooth or maybe a thing for cheese? Well get him one of these to play around with on Valentine's Day! This six-piece cheese fondue set from Orka provides all the essentials for a fun meal, with a ceramic fondue pot, steel warming stand, tealight holder, and four fondue forks with pointy prongs.