Just in time for the holidays and Bulgari's 125th anniversary, bling shoppers can make a contribution to Save the Children's "Rewrite the Future" campaign when they buy any of three special jewels at any Bulgari store from now until Dec. 31. The jewels, made of sparkling sterling silver, also pay tribute to Sotirio Bulgari, the company's founder who began as a silversmith in the 1800s, and feature Save the Children's logo engraved.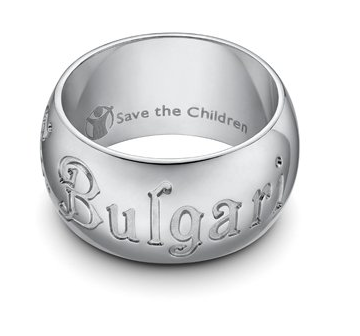 When a shopper buys one of these precious jewels, priced at $290, Bulgaria will give $60 to Save the Children's "Rewrite the Future" campaign — an initiative that has improved the quality of education for 10.6 million children affected by conflict and emergencies.
The specially made ring will feature the founder's name, Sotirio Bulgari, and the Save the Children logo on the inside as a reminder of the jewelry's charitable purpose. The choice of silver for the collection, unusual for Bulgaria, which is known to use mainly gold, is a tribute to Sotirio Bulgari's originis as a silversmith.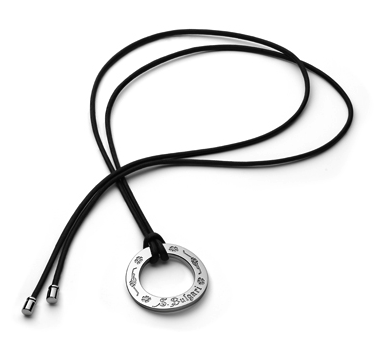 According to Save the Children, more than 40 million children are still denied a basic education because of conflicts and many more don't receive the quality education that is their right. In a joint statement released Nov. 20, 2008, 31 winners of the Nobel Peace Prize enlisted by Save the Children, called for urgent action to implement quality education and build peace in conflict-affected countries. Hundreds of writers worldwide have joined Save the Children in demanding that all children have the opportunity to attend school.
To help promote global education, actress America Ferrera has joined Save the Children as an artist ambassador. Other celebrities including Mischa Barton, Jessica Biel and Ben Stiller are also supporting Save the Children's partnership with Bulgari to "Rewrite the Future".
"Our global campaign is aimed at helping Save the Children improve education for millions of children living in war zones and other conflict-affected areas."
Save the Children
The partnership was launched in November 2008 to mark the 125th anniversary of Bulgaria.
"Over the long run, education is integral to building peace and prosperity. With well-trained teachers and appropriate curricula, schools can leave a legacy for a generation of young people who will have skills for employment, an understanding of their rights, and an appreciation for the rights of others."
Save the Children