If you start to notice more facial expressions on your Botox addicted friends, it's because the current recession has even hindered people from buying these less expensive antiwrinkle injections, according to stats from Allergan, the Botox maker. But with slow sales always comes great deals! Allergan is now giving away $50 coupons for Botox treatments and a $100 rebate if a customer buys two syringes of Juvederm, the new replacement for collagen facial fillers made of hyaluronic acid.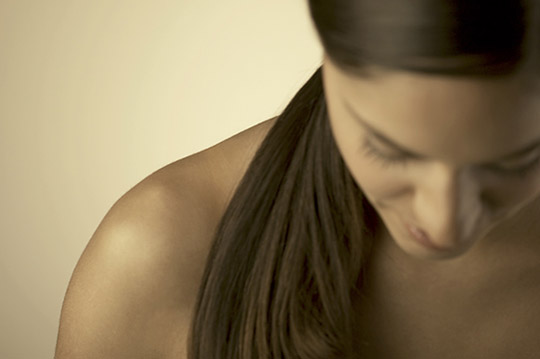 Allergan announced that the wrinkle-remover and treatment for eyelid spasms, Botox, fell about three percent to about $329 million and sales of dermal fillers or facial fillers fell 8.8 percent to about $56 million in the fourth quarter of 2007. "For the fourth quarter of 2008, the small sample of 103 dermatologists and plastic surgeons reported Botox procedures were down 20 percent and facial fillers were down 13.4 percent compared to a year earlier."
Never one to push injections, but if you are interested, now is the time to take advantage of these great deals.
GLOW! Med Spa in Glendale has a few specials going on and is offering Botox and Juvederm rebates. GLOW! Med Spa specializes in proper skincare and has numerous product lines and treatments. The specialists work to repair damaged skin cells and reverse the affects of aging.
GLOW MedSpa Specials through Feb. 28:
Valentine Sweetheart Facial $65.00
Massage Specials:
1 Hour – $75.00
1-1/2 Hour $110.00
IPL (Intense Pulse Light for skin tightening/skin rejuvenation) – Buy 3 and
get one free (FREE postcare products included as well)
Juvéderm (cosmetic dermal filler)
$100 off each syringe
Buy 2 syringes and get $300 off ($200 off syringes plus $100 rebate from Allergan = $300 off!)
Botox
$10.00/unit (normally $12/unit)
PLUS $50 rebate for minimum of 25 units
PLUS get another $50 rebate on return visit from May 1st – July 1st for a
minimum of 25 units
About: GLOW! Med Spa offers 8 different products lines that will help you take proper care of your skin depending on your skin type, symptoms, tolerance, etc. Featured lines include Nia 24 Skin and Sun care, Jan Marini, Derma MD, Procyte, Pyratine, PCA, Revalé and Jane Iredale Mineral Make-Up. From Nia 24, which stimulates the skin's natural barrier helping to build stronger skin that's more resilient and resistant to damage, to Jan Marini who pioneered the use of Glycolic Acid to improve the skin's appearance and texture and was the first to market a stable topical Vitamin C technology to promote healthier skin, it is critical to find the ideal solution for your skin. Skin care specialists at GLOW! Med Spa will give skin consultations and recommend treatments and/or products to prevent, repair and protect against damage.
GLOW! Med Spa
6677 W. Thunderbird Road, Building D
Glendale, Arizona 85306.
623.334.4569, www.glowmedicalspaaz.com