Want a creative way to make Mom feel extra special this Mother's Day? Well, the fashionably chic Barneys New York has an exclusive BNY Fragrance collection that is offering complimentary engraving from Jose Valencia Studio at a special engraving event on May 6!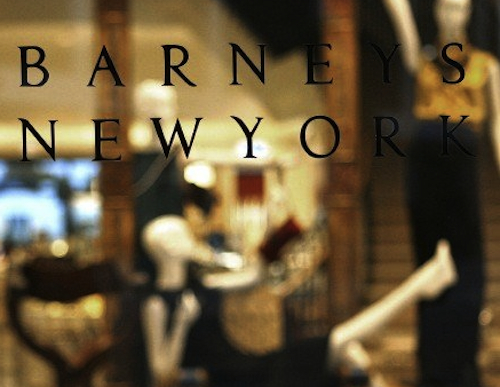 With any fragrance purchase from (select participating) vendors, you will receive free (Mother's Day message) engraving on bottle.
The soiree will kick off at 1:30 p.m. and run until 6:30 p.m. Plus, from 3 to 6 p.m., Mother's Day shoppers can enjoy light refreshments. The Fragrance Engraving Event will take place at the BNY Fragrance area on the 1st floor.
*Engraving will be available in either English or Spanish.
About Barneys New York: The Manhattan-based specialty retailer founded in 1923, may well be the best known luxury emporium in the world. Barneys is easily recognized by its bright red awnings and iconic black shopping bags. The store interior is a unique juxtaposition of design, whimsical display and a sophisticated gallery-like environment. The Barneys window displays, designed by creative director Simon Doonan, are world famous. Barneys is also renowned for creative advertising campaigns, original holiday themes, and philanthropic causes ranging from the arts to the environment.
A great 5,000 square feet of the store is devoted to women's shoes alone, with offerings in the spacious salon from Ala Balenciaga, Bottega Veneta, Christian Louboutin, Givenchy, Lanvin, and YSL, among many others.
Cosmetics, skincare and fragrances, home to Editions de Parfums Frederic Malle among many other exclusive offerings from Byredo, Cire Trudon, Serge Lutens, 3 LAB, By Terry, T. le Clerc and Dr. Sebagh will be on the lower level.
Highlights of men's designer collections include Dior Homme by Kris Van Assche, Driesvan Noten, and Paul Smith Exclusive (available only at Barneys New York). Men's shoes will offer Fiorentini + Baker, Harris, Tod's, and exclusive designs for Barneys from Converse, among many others.
For more information about Barneys New York visit Barneys.com.