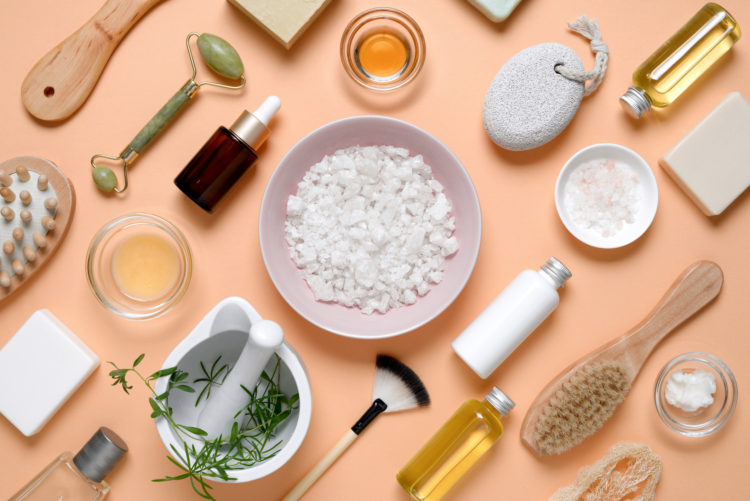 Our content writer, Araianna Shantel Tyler, has a passion for all things beauty! She visits all the best beautification stations to figure out the Valley's best locations, from skincare to hair.
This week, Araianna visited even more of the Valley's top spots to treat your hair, nails, and everything in between! Just in time for some summer festivities.
The Bronzed Bungalow
The Bronzed Bungalow was started in 2019 by Southern California native Bree Lopez. The Bronzed Bungalows' mission is to provide a personalized, high-quality, natural, and holistic spray tanning experience for clients as an alternative to sun tanning. Bree considers the entire being to promote complete beauty and wellness through mind, body, + spray tan.
They are serious about their art and sharing it with others; which is why they are committed to sharing knowledge of simple, yet mindful solutions that manifest into healthy natural glows. The tanning solutions used are rapid, natural, paraben-free, gluten-free, cruelty-free.
All tans are personalized based on the clients' desired color result and natural skin tone. The solution is infused with nourishing botanicals and a vitamin complex to keep skin moisturized, healthy, and glowing. The Bronzed Bungalow is located in the heart of Old Town Scottsdale making it convenient for events and special occasions.
Instagram: thebronzedbungalow
Website: https://www.thebronzedbungalow.com/
Buddhas Nails
Buddhas Nails is in the heart of the valley and offers the most elite nails in the industry. Jimmy Nguyen is a nail artist with 28.1K Instagram followers who comment glowing praise on each photo of his latest handiwork. You can follow him @buddhasnails, where you'll find glittering stiletto acrylics complemented by drawings inspired by the art of Takashi Murakami.
Jimmy specializes in design and artwork, allowing his clients to bring their visions to life. You can find Buddhas nails on Instagram to book your session!
Instagram: Buddhasnails
Hi, Skin
Hi, Skin is a facial bar in the Uptown Plaza that offers facials and face workouts and non-invasive facelifts. Technically, technicians use lymphatic drainage massage techniques and modalities, including microcurrent and cool lifting.
The Owner got tired of stuffy spas and expensive memberships, so they set out to make skincare more accessible for everyone. Hi, skins mission is to provide personalized skincare through customized facials and face workouts, expert advice, and product recommendations to help you put your best face forward. They offer time-based services that allow every client to experience a tailor-made service to best target their concerns and goals because no two complexions are the same.
The team of expert estheticians is passionate about helping you look and feel better, one treatment at a time.
Instagram: hiskin.care
Website: https://www.hiskin.care/
Dash of Fab Med Spa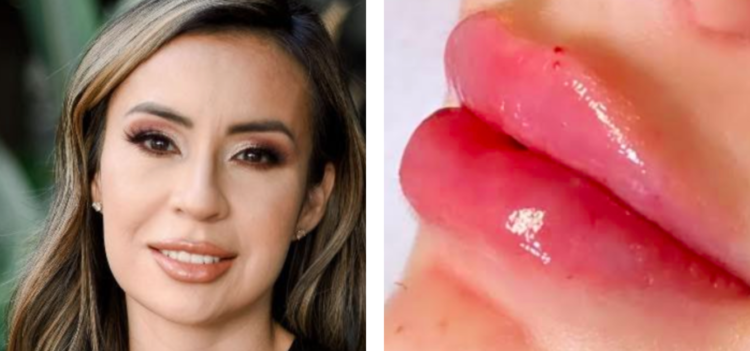 The owner of Dash of Fab Med Spa, Claudia Davila is known for "The Dash Lip Effect." Dr. Davila is Board Certified family nurse practitioner and certified injector. Claudia opened up Dash of Fab med spa with one goal in mind, to make beauty affordable to all. She has been practicing Aesthetic Medicine since 2015 and has always focused on providing her clients with the best care, new techniques, and natural results.
She specializes in the dash lip effect, Russian lip flip, PDO threads, and facial fillers. Dash of Fab has grown to offer services based on trends arising. The added services are micro-blading, powder and hybrid brows, HydraFacial's, and jelly masks. At Dash of Fab Med Spa, they only offer quality services that enhance your natural beauty.
Instagram: dashof_fab_medspa
Website: https://dashoffabmedspa.com/
Luxxe B. Salon
The Master stylist at Luxxe B. Salon, Vivian Hernandez, is well rounded and experienced in nearly every technique in the industry, keeping up with the most current trends. After completing her education at Cutting Edge Style Academy in 2015 and excelling in the industry, she has acquired immense respect for her devotion and aptitude to her craft.
Vivian specializes in perfecting the art of balayage for both blondes & brunettes. She is personable & knowledgeable on finding just the right style and color to enhance your natural beauty. Luxxe B. salon also offers other services such as facials, micro-needling, and laser hair removal, making it a one-stop-shop.
Instagram: hairby.vivian
Website: https://luxxeb.com/pages/schedule-an-appointment