By Linda Michaels Owner of Scout & Molly's, Uptown Plaza
There are so many shapes and sizes on the market, and trends are ever-changing, how is one supposed to successfully navigate through shopping for your specific body type only? In fact, are you even sure of what your body type is? In case you don't know or need a refresher, we have broken it down into a few of the most common body shapes by definition, which areas you should be trying to accentuate, and which pieces to shop for that will help you do exactly that. It might sound overwhelming, but dressing for your body type is now easier than ever.  We provide free styling sessions to our clients to find the best outfit for your shape.
1.) Hourglass shape (curvy with a tiny waist)
Wrap yourself in a classic wrap dress! The V-neck is ultra-flattering to your bust, and the wrap detail highlights the curve between your waist and hips.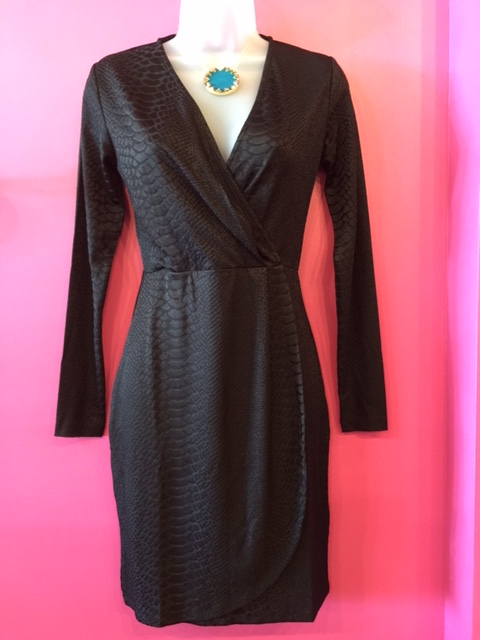 Dress by French Connection
2.) Apple shape (slim lower body and carries weight around the middle)
Bring the attention to your favorite parts with a flowy top, the best way to de-emphasize a midsection.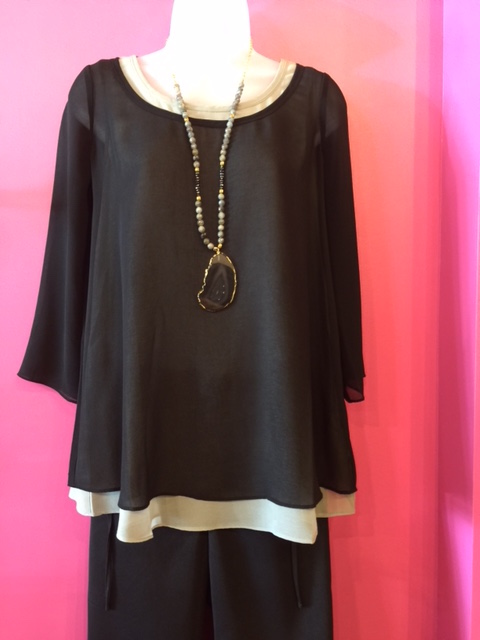 Top by Tracy Reese
3.) Banana shape (not very curvy, hips are around the same size as waist)
Maximize with a mini skirt. A form-fitting skirt will emphasize any curves you have and the short hemline will show off your slim legs.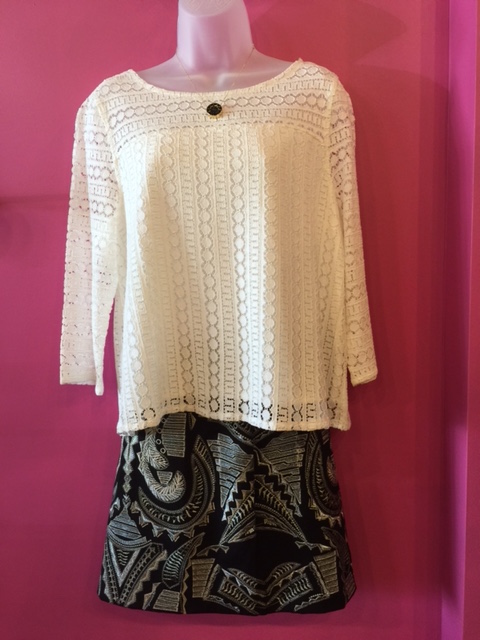 4.) Pear shape (widest part of body is around the hips)
Show a little skin with an off the shoulder fit and flare dress. Your bare shoulders will take the attention off your lower body, and the skirt shape is ideal for highlighting the smallest part of your waist and then generously flaring out to conceal wider hips.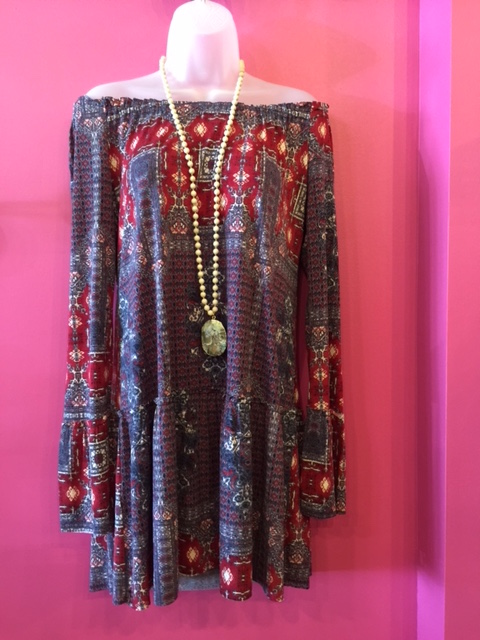 Dress by BCBG
Speaking of shoulders the cold shoulder, off the shoulder or one shoulder trends live on in Spring/Summer 2017. We know it's only fall but it's never too early to start thinking about next seasons wardrobe (Scout & Molly's of Uptown Plaza just finished purchasing for Spring/Summer 2017 lines)…and let's be real, it's still 90 degrees in the Valley.
The color palette for Spring 2017 is quite vibrant with the top pantone colors including primrose yellow, lapis blue, Island blue (which is a cool blue), pale dogwood (a rose quartz), and a quintessential hazelnut with warm undertones.

Want more styling tips or help dressing for your body type? Book a styling appointment today at 602-274-1560 or schedule via email at uptown@scoutandmollys.com. Scout & Molly's of Uptown Plaza is located at 100 E. Camelback Road #120, Phoenix, AZ 85012 and open Monday – Friday 10am-7pm and Saturday from 10am-6pm.