We always want what we can't have.  Women with long hair wish they had short hair, while women with short hair wish they had long hair.  But what happens if you go from long hair to short hair and immediately want your long hair back?
If you don't have an extra $600 to $1,500 sitting around for extensions, odds are it's going to take some time before you are back to your beautiful long locks.  Don't worry, there still a few ways you can speed the hair growing process up!
Here are 5 ways to make your hair grow back faster:
1. Trim your hair every 6-8 weeks.
Trimming the dead ends off of your hair every 6-8 weeks will prevent breakage and unhealthy hair.  With less breakage, your hair will be long and healthy instead of just long!
2. Hot Oil Scalp Massages
While this may require a bit of time, massaging hot oils into your scalp once or twice a week will make your hair healthier, longer and thicker.  Additionally,  massaging your head will increase blood circulation around the scalp, making your hair grow faster.  You can purchase hot oils in store, while you can also use homemade oil remedies like coconut oils and Moroccan oils.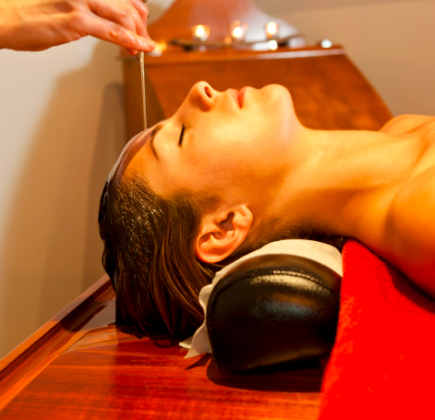 3. Let It Air Dry
Heat damages hair.  The less you blow dry, straighten or curl  your hair, the less split ends and damages you will have.
4. Comb Don't Brush
When you get out of the shower, get any tangles at out with a comb instead of brush.  Using a comb will give you less split ends.  Once again, healthy hair makes for longer hair in the long run.
5. Biotin
Biotin is the magical pill for hair growth.  You can get Biotin in the vitamin section of any of your local drug store or grocery store.  Take one or two Biotin pills a day, and you will see much more of a growth in your hair!