I have some good news and some bad news. Dunkin' Donuts will not be giving away free coffee on Black Friday this year. But they did, however, provide some awesome shopping tips! Here's some valuable information when it comes to taking on the big stores on the biggest shopping day (and season) of the year…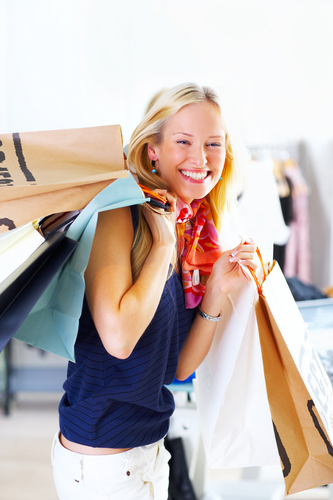 Resist hitting the snooze button – It's no fun getting to a store late on Black Friday to browse goods that have already been picked over by the crowds. Start your day early by brewing Dunkin' Donuts packaged coffee at home – available at your local grocery store – and show up to your favorite retailer fresh and alert to start shopping as soon as the doors open.
Write it down – Make an organized list and prioritize to be sure that you know what you're looking for, for whom, and where to find it.
Plan ahead and shop the sales – Compare store circulars and online rates beforehand to be sure you're getting the best deal.
Dress the part – Wear comfortable shoes for standing in line and all of those laps around the mall. Your feet will thank you for it.
Avoid return policy pain – Save the hassle and get gift receipts for those hard-to-shop-for friends and family.
Map it out – Plan your route ahead of time, using online mapping sites, so you spend more of your time shopping and less time driving from store to store.
Wrap it up – Take advantage of a store or mall's gift wrapping service, especially in cases where the gift wrapping is free.
Think outside the box – The most special gifts are often the least expensive and may not require you to fight a crowd at the mall. Consider scrapbooks, photo albums and other personalized gifts to keep your budget in check and show your thoughtful side.
Shop from the comfort of your own home – If you're crowd averse, brew a cup of Dunkin' Donuts coffee and shop at home on Cyber Monday, avoiding black Friday crowds all together.  Sign up for email coupons and newsletters from your favorite stores and shop online. Just don't forget to allow plenty of time for shipping!
Plan ahead for next year – Before you pack it all away in January, remember to shop post-holiday sales for bargain prices on wrapping paper, holiday cards and decorations for next year.