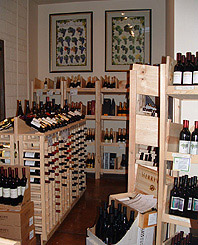 Sometimes getting over that mid-week hump can seem near impossible. That's why stylish wine hot spot, Armitage, has created Winedown Wednesdays from 6 to 8 p.m. at the café and lounge's Scottsdale location. Every Wednesday boasts a different set of wine tasting, so you're sure to not to get bored week after week!
Next up on the Armitage Winedown agenda is a Cabernet tasting Feb. 20, Renteria on Feb. 27 (highly recommended by the staff) and Fun Reds on March 5.
Tucson Armitage fans, don't despair. Every Wednesday Armitage's newest location at La Encantada holds Half Price Bottle Nights. After work, kick of your shoes and get ready to ring in the weekend early. Wine snob or not, these great, on-going events will give you a new appreciation of the formerly ho-hum day.