Love trumps all is the motto for many brides and grooms who choose to go through with their wedding ceremony despite warnings of floods, hurricanes and even widlfires.  Even though the natural disasters was going to give these photographers lemons, these wedding photographers certainly made lemonade.
Oregon Wildfire Wedding
Michael and April Wolber rushed through their wedding in Rock Springs Ranch in Oregon due to a wildfire, but the resulting photos were unreal.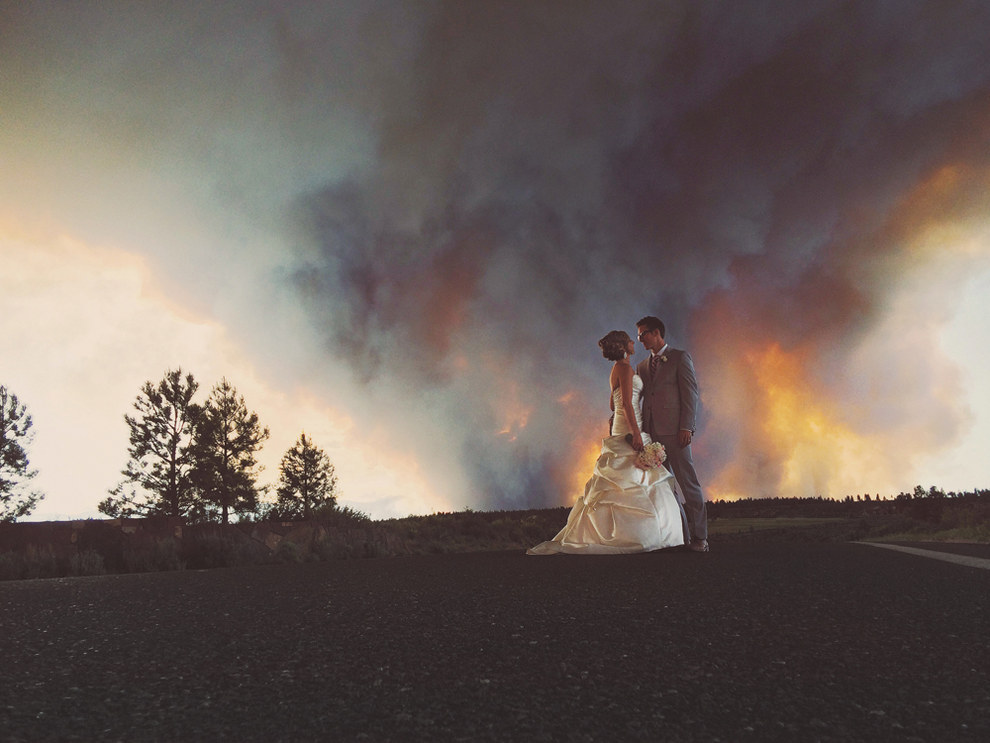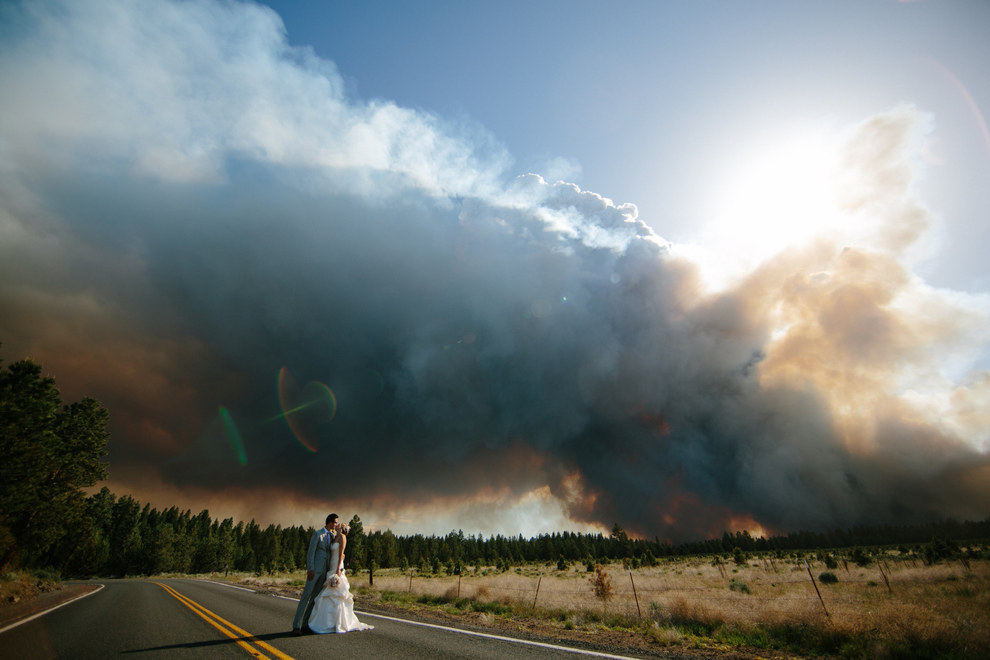 Images courtesy of Joshnewton.pass.us
Boulder Flood
Sarah and Steve endured the Boulder Flood, saying that if they could survive this their marriage could survive anything.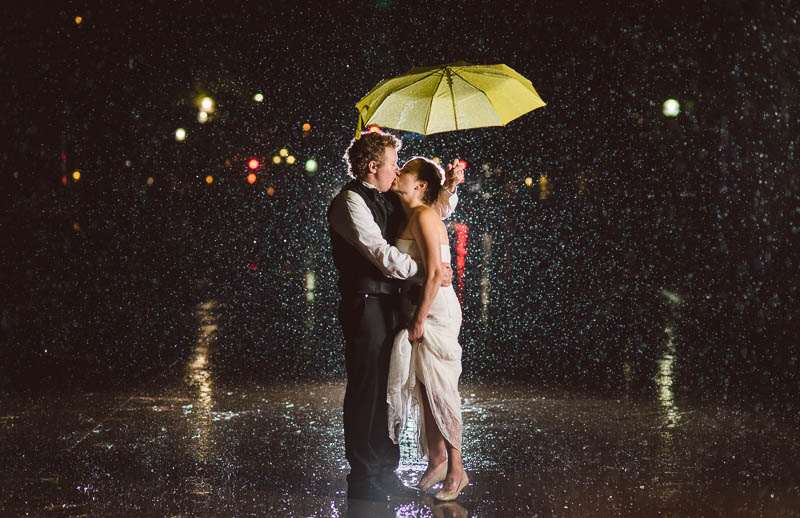 Images courtesy of Dearth Photography
A Tornado Backdrop
Caleb and Candra Pence tied the knot with a tornado in the horizon. "I was getting married, I really didn't care about the tornado," Caleb said.
Stormy Yosemite Wedding
Despite the looming storm in the horizon, Nicole and Steven were able to get these breathtaking pictures before the hail and lightning.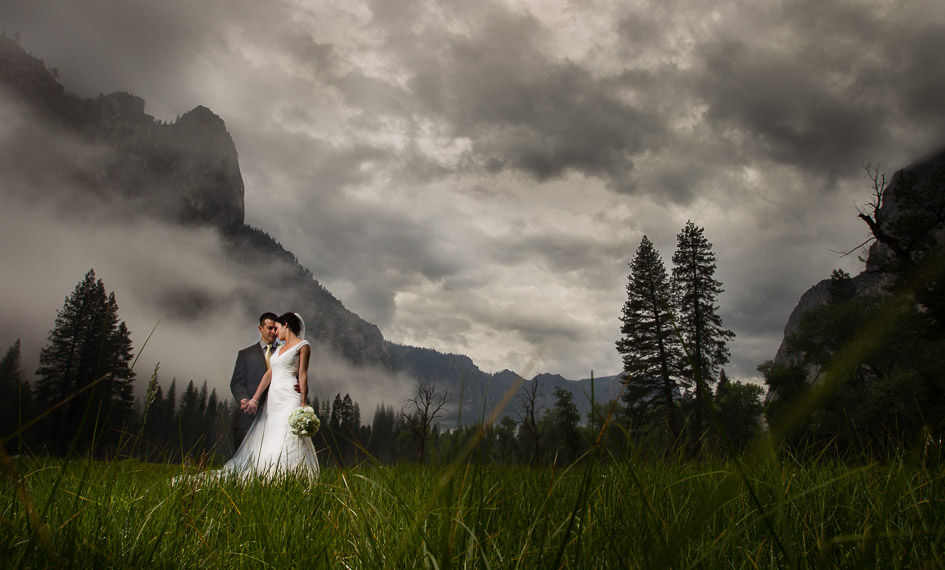 Image Courtesy of PatrickPike.com
Hurricane Wedding
Jake de Grazia covers wife Lauren Whaley as they sprint from the ceremony to the reception during Hurricane Irene.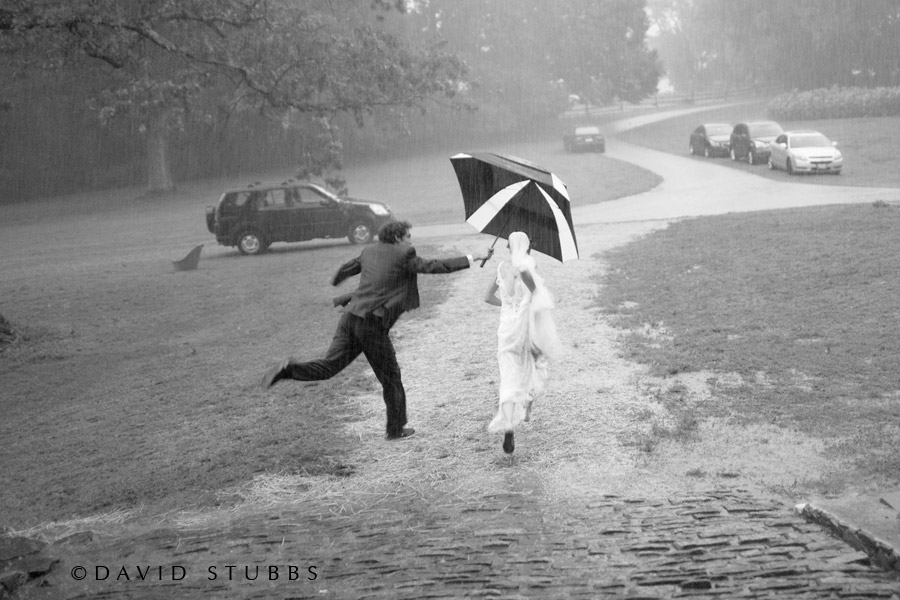 Lightning Storm
This couple in Alabama braved the lightning and thunderstorms, stealing this killer picture along the way.