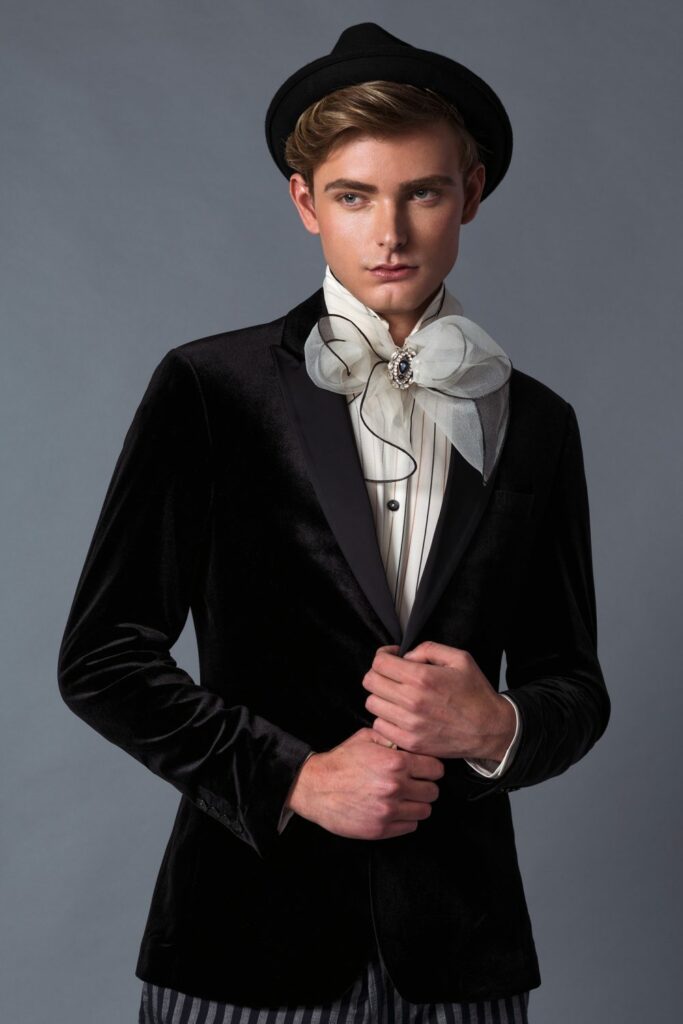 If you're wondering wth a Teddy Boy is don't worry, we've got a short, sweet, and stylish history lesson for you. A Teddy Boy (also known as Ted…how chichi) is a British subculture typified by young men wearing clothes that were partly inspired by the styles worn by dandies in the Edwardian period, which Savile Row tailors had attempted to re-introduce in Britain after the Second World War.
1950s Teddies were the original rebel youth culture paving the way for mods, punks, rockers, etc. that came after them. They smoked cigarettes, worshiped rock and roll music like Elvis and Bill Haley, formed gangs and battled rival groups all while looking like dashing gents.
Check out this menswear fashion editorial inspired by the British Teddy Boy subculture from local Producer/Stylist, Soraia Freeman. Freeman is bringing back the classic look with a modern, sophisticated and romantic touch. For this shoot she mixed retro items such as vests and draped jackets with current trends for a unique fall/winter style. Clothing and accessories were sourced from Zara, H&M, Nordstrom, Amazon, and her own closet.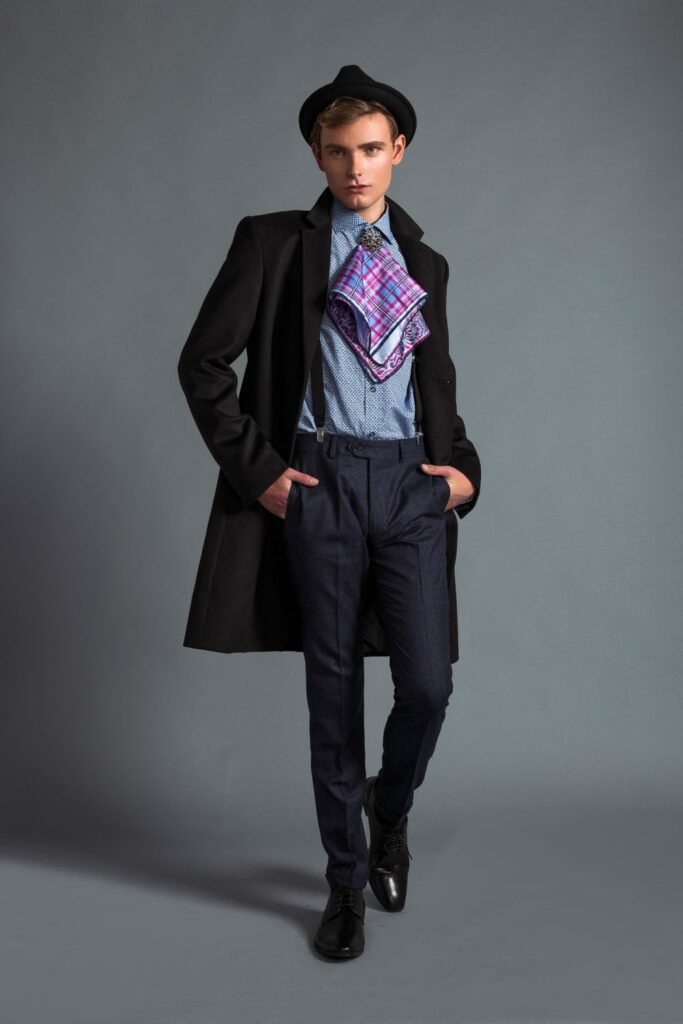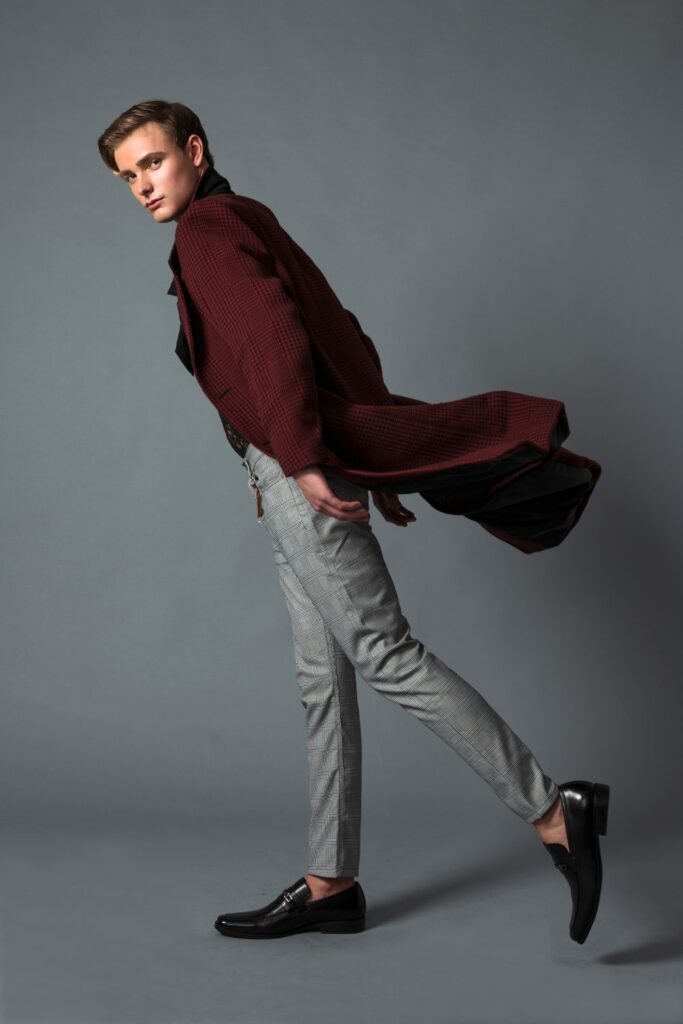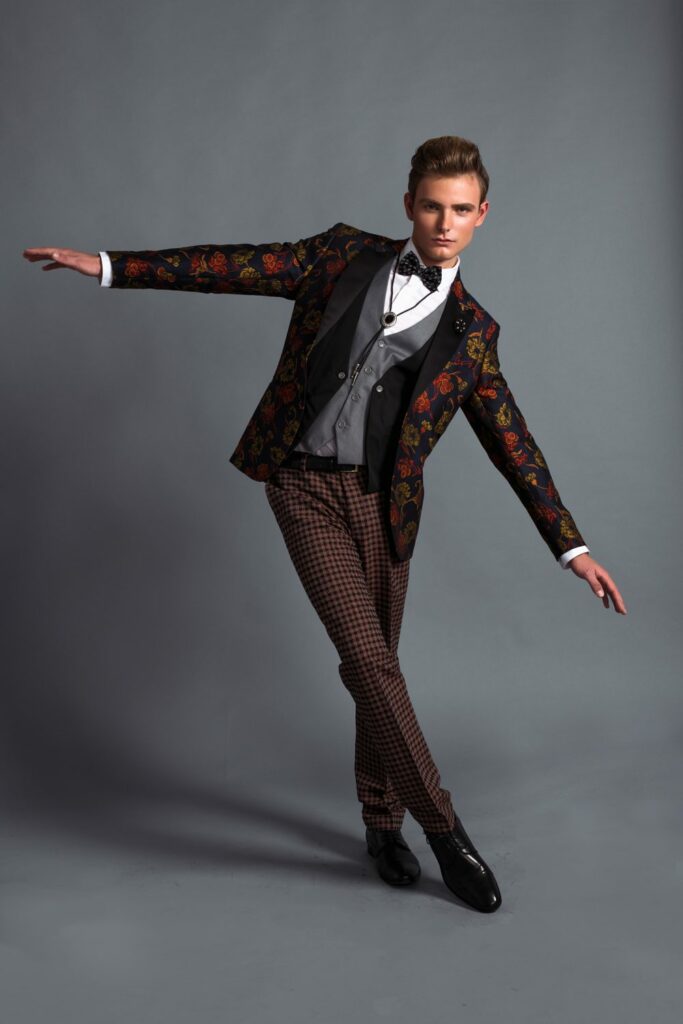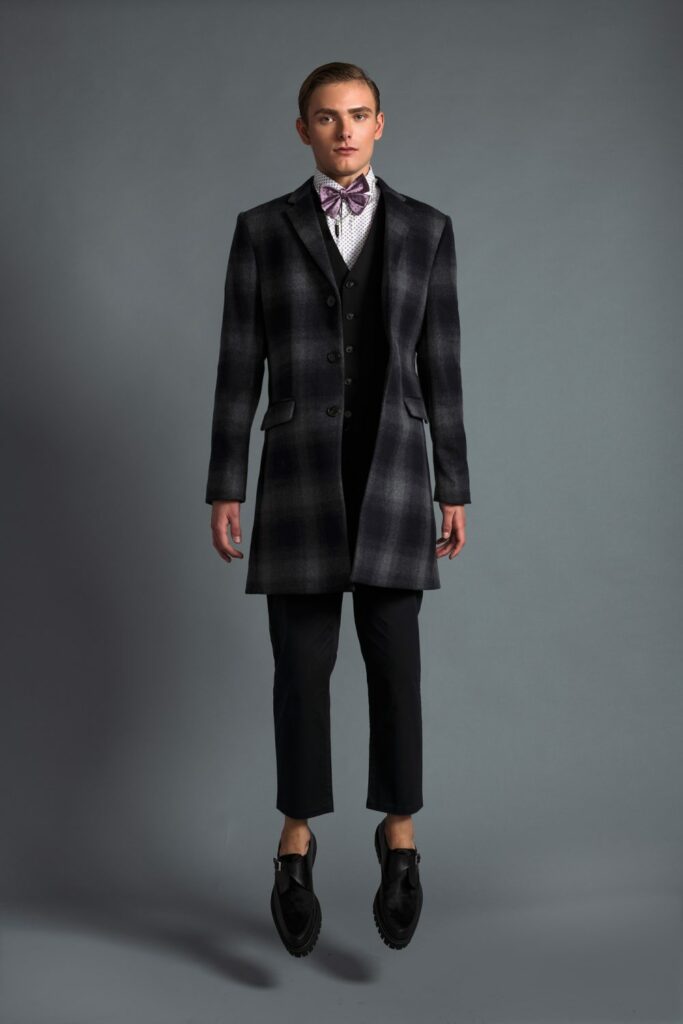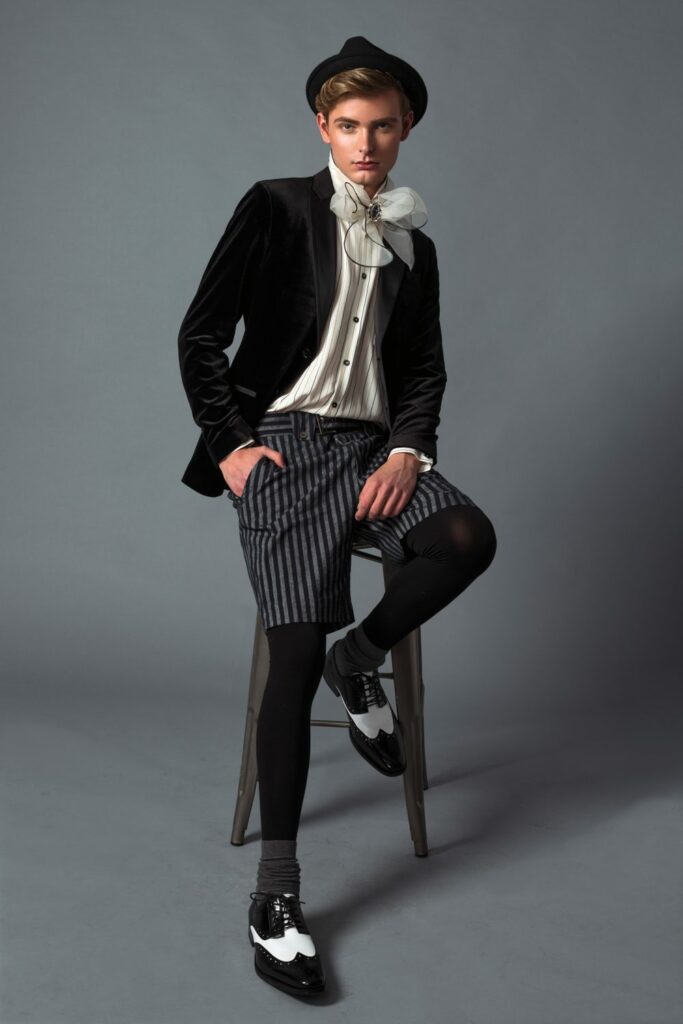 Credits
Producer/Stylist: Soraia Freeman
Photographer: Brad Olson
Model: Weston Web from Ford/RBA
Makeup/Hair: Marcia Davidowski