Fourteen hundred entrants, eight million votes, and one hundred twenty days of voting later AZ Foothills ninth annual and most successful Face of Foothills Model Search contest to date, sponsored by Shane Co. and Purely Sedona, came to a climatic close on Friday January 27. Twenty gorgeous contestants made it through to the final contest round after more than six months of competition including packed casting calls, rigorous online voting, and elite judging panels. Friends, family, and fans gathered at Best of Our Valley winning venue, Warehouse 215 to find out who the 2017 winners would be. CS Marketing Studio was there to capture all the fabulous Face of Foothills Finale fun.
Upon entering the mod downtown party spot, attendees had their photo snapped on a lavish floral backdrop handcrafted by local artisan Lotus Creative Consulting. Partygoers sipped on specialty spirits, noshed on bites from Arizona Taste Catering and grooved to beats by DJ Soloman. More photo fun was available at super adorable Cruisin' Photo Bus, a vintage blue van retrofitted into a photo booth.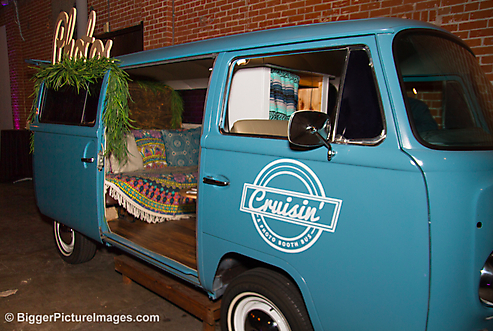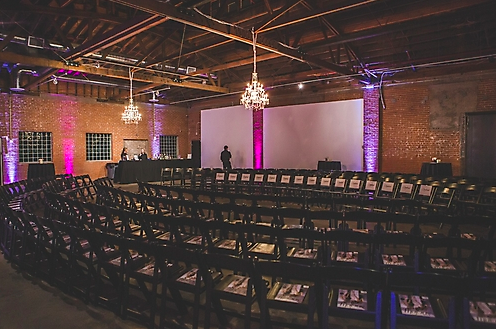 The top twenty finalists kicked off the grand finale festivities with fashion show produced by local lifestyle blogger The Bubbly Blonde in fresh looks from boutique Alixandra Collections with makeup by The Sparkle Bar and hair by Vanity Blow Out Bar. Guests also got an inside look at the finalists in a stunning video created by Best of Our Valley winning filmmaker, Love Story Films.
The evening events culminated in the announcement of the year by celeb emcee and Emmy award winning Carey Pena. Eighteen-year-old Bridgett Eymann of Phoenix snagged the coveted 2017 Face of Foothills title. Bridgett will be joined by sixteen-year-old Abigail Zientek of Gilbert who was named the 2017 Teen Face of Foothills that evening and thirteen-year-old Amber May who was crowned during Fashion Week 4 Kids.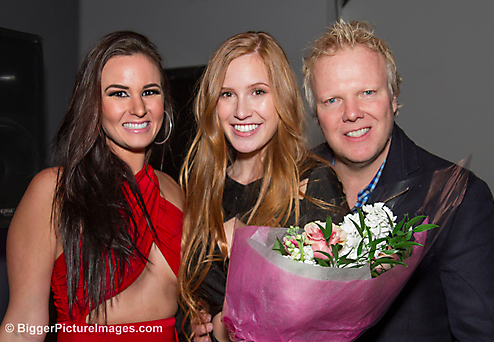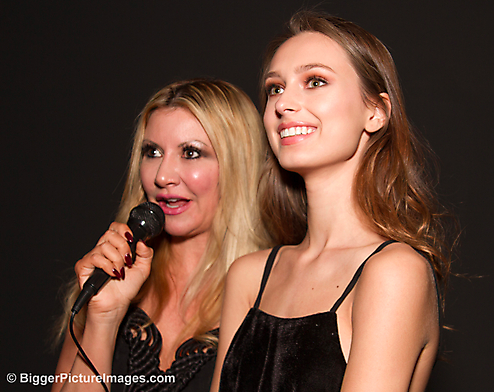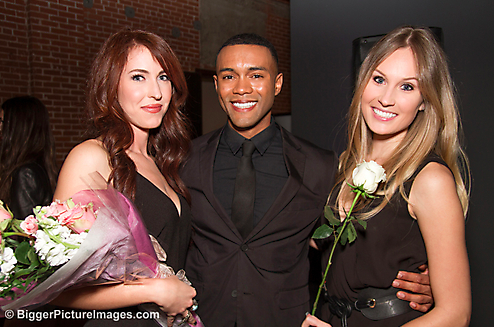 The winners will be featured in Arizona Foothills Magazine March issue and on AZFoothills.com. Bridgett will grace the cover of the March issue along with a six page fashion spread and appear as the header on AZFoothills.com for a full year. Bridgett will also receive a modeling contract from the Valley's premiere model and talent agency Ford Robert Black Agency. She will join Abigail and Amber who are already signed with Ford RBA on their elite roster of top notch talent.
Check out more Finale photo galleries here:
Special shout out to all the amazing sponsors and partners who helped make AZ Foothills Face of Foothills Finale Fete a night of style, substance, and celebration.