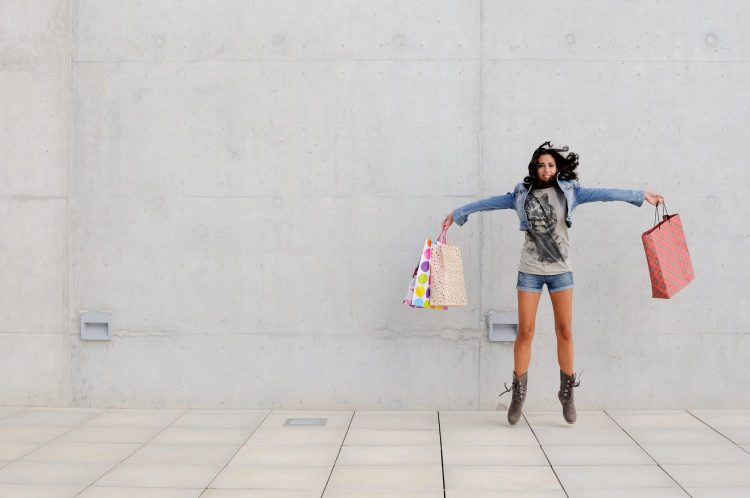 Job requirements: must have a passion for fashion, hot trends and exceptional deals! If that sounds like you then you could be Outlets at Anthem next spokesperson and style reporter. Outlets at Anthem is on the hunt for their next "Outlet Insider" who will serve as an expert on the North Phoenix shopping center and be responsible for finding and sharing great deals, style trends, event information and more. Applications are being accepted now through June 30.
"In today's day of influencers and online fashion experts, we are excited to offer local talent the opportunity to not only showcase their inner fashionista, but also highlight all the trending products, events and brands we have at Outlets at Anthem," says Christina Henning, general manager and marketing director, Outlets at Anthem. "If you're a fashion-forward, savvy shopper who's comfortable on camera and loves to be the ultimate source for trending items, we want to hear from you."
Entries must include:
Application with contact information plus links to social media accounts including Instagram, Facebook and YouTube.
Video segment not to exceed four minutes chatting about fashion styles and trends and showcasing products. Video must be in an MP4 video file or as a YouTube video link.
Written essay detailing why you should be the next Outlet Insider. A minimum of 350 words, but no more than 400 words, is required.
The finalists will have a chance to appear on a special TV segment July 20, where they will present a fashion segment featuring a brand from Outlets at Anthem. Audience members will then vote online for the next Outlet Insider. The winner will be notified by July 31.
Style gurus may apply online at www.OutletsAnthem.com/OutletInsider. Applicants may also drop off completed submittals and MP4 video files at Outlets at Anthem Customer Service desk during regular shopping hours. For any additional questions, email OutletInsider@OutletsAnthem.com.