Every year, college graduation draws parents and friends from all over who come to celebrate their loved one's commencement day. But when the first African-American President Barack Obama plans to speak at the ceremony, the event becomes more of a city spectacle attracting about seven times more people, hundreds more security officers and Secret Service officials and even a rock superstar. Officials are recommending guests arrive early tomorrow as traffic will of course ensue and security checkpoints may take up to 90-minutes to clear, thus adding to the amount of time spent in the sweltering heat. ASU Class of 09, lucky or not so lucky?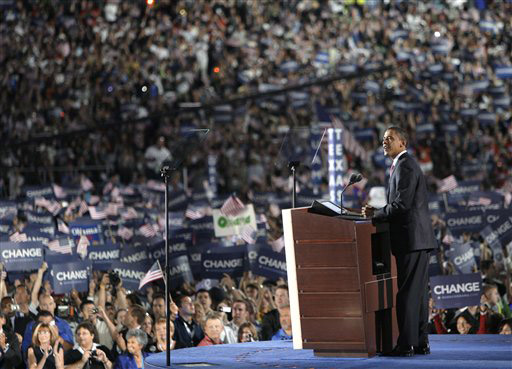 Despite the grueling process, almost all 9,267 graduating students are attending the ceremony and the event is expecting a record-breaking 71,000 people in attendance, the largest US college graduation in history and Obama's biggest audience since his inauguration, according to The Arizona Republic.
The pre-ceremony show will start at 4:45 p.m. but ASU will be allowing some people to enter Sun Devil Stadium at 2:30 p.m. and will close the gates at 7 p.m. ASU has given those with tickets varied arrival times to reduce long lines at any one time or spot, especially in the expected high temperatures, according to The Arizona Republic.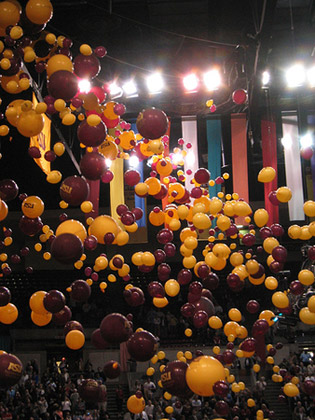 The stadium is open-air and those who choose to see the pre-ceremony show will enjoy mariachis, a gospel choir, a performance by rock artist Alice Cooper and of course President Obama's highly-anticipated speech, according to The Arizona Republic.
Following Obama's address, ASU President Michael Crow will honor five high school students who will become the first recipients of ASU's President Barack Obama Scholars program. These deserving students will receive up to $17,000 annually to aid in their tuition, books, room and board, according to The Arizona Republic. This scholarship program was created after the controversial refusal to award Obama with an ASU honorary degree.
The ceremony is expected to conclude at about 9 p.m. when fireworks will light up Tempe's skies.
Officials are asking those attending to start hydrating a day earlier as heat is their main concern. They are also encouraging guests to take the Light Rail and other public transportation to reduce traffic, especially since Veteran's Way and other surrounding streets near the stadium will be closed that day. There will be metal detectors at the event so guests should not bring any prohibited items, including purses or bags larger than 12 inches on any side, balloons, signs or posters, weapons, pointed or metal objects, air horns, Mace or pepper spray, according to The Arizona Republic.