How often do you simply not have enough time to tackle a novel?  Reading has come to be tedious and time consuming, but with a new app and the world's most recent technology, reading will soon be not as challenging as it used to be.  With this new app, people are able to master a novel in just around 90 minutes.  Depending on your speed, you can read up to 5o0 words in a minute.  This is due to a a Boston-based company named Spritz creating a new line of wearable technology.
Spritz's technology focuses on eye position, making it easier for your brain to process the word it is reading.
Featured below is how the words will look on your phone.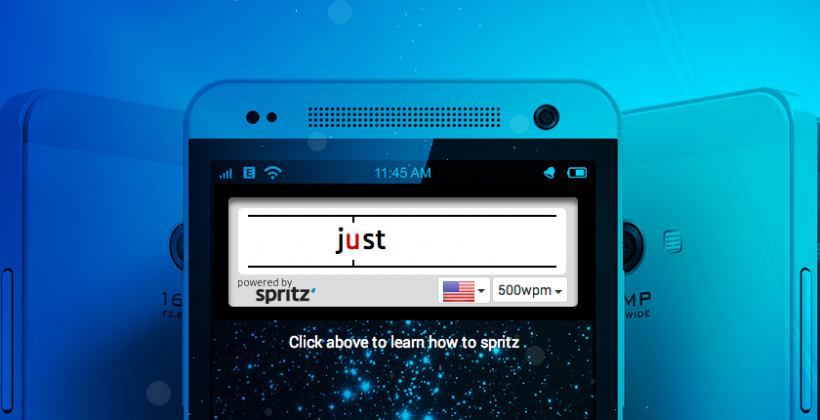 Check out the diagram on how it will analyze where your eye will look.
Check out the YouTube video below for a quick look at how it will look like.
[youtube id="JerLyRM5g2Y" width="600″ height="350″]
Reading is about to get a lot easier!