by Elizabeth Leon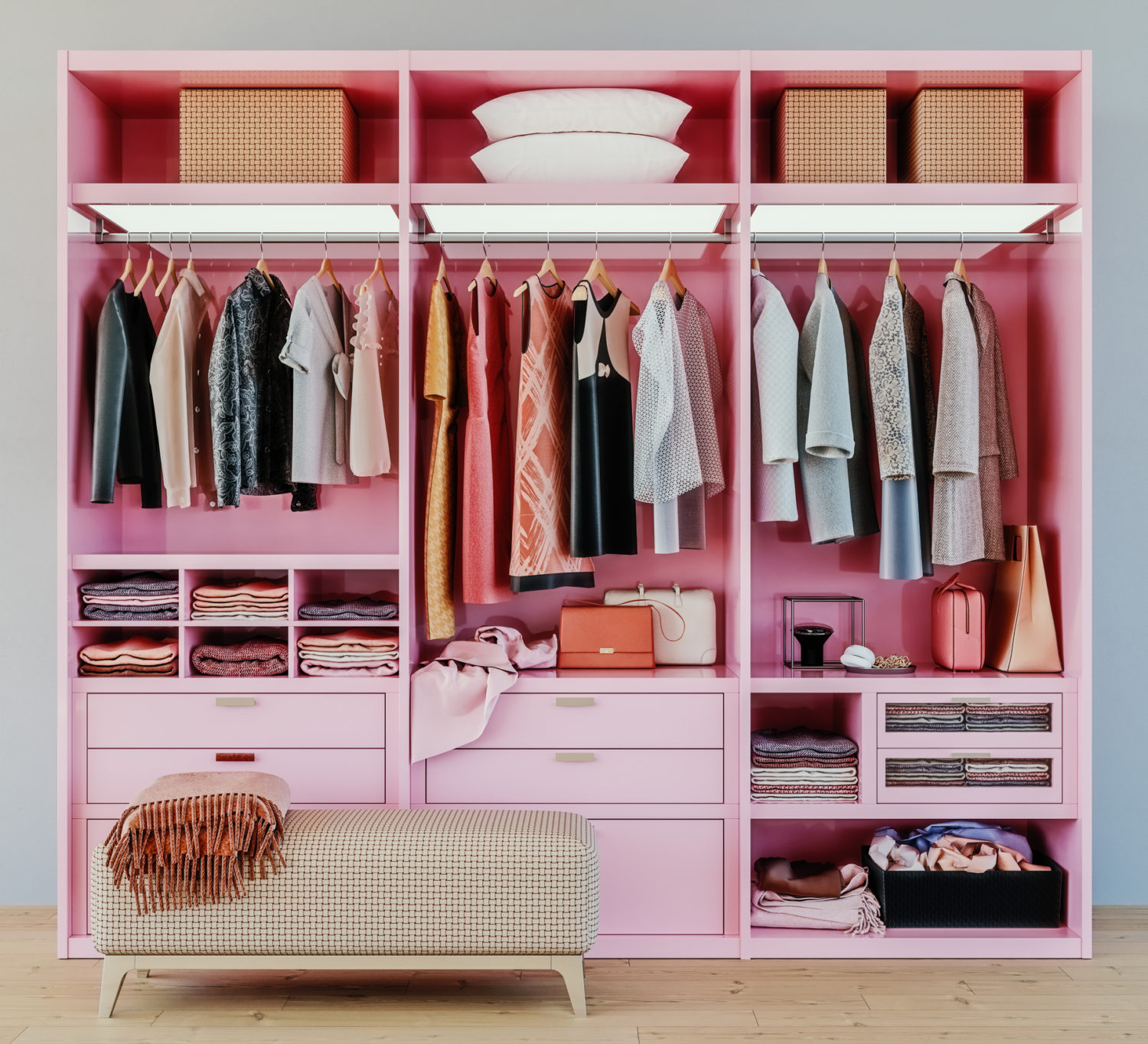 Spring is my favorite season of the year. Not only because of the enviable Arizona weather but because Spring cleaning gives me an excuse to deep clean some often forgotten about spaces. If you're looking for home organization projects to tackle during quarantine, a closet cleanout is a great way to use your extra time.
There are many benefits to cleaning out your closet. It can help you stay organized, prepared, and fashionable through quarantine and beyond. These five simple steps make it an easy and fun process.
Remove every item from your closet.
One of the biggest mistakes we often make when attempting to clean out our closets is mindlessly sifting through dozens of hangers. While this might seem productive, you're less likely to effectively evaluate each piece. Take the time to remove each item from your closet. Then, go a step further and remove the hangers as well.
Go through each item individually.
Giving each item some individual attention can help ensure you feel confident about your decision to keep or ditch an item. When evaluating each piece, ask yourself the following questions:
Do I feel confident when wearing this?
Does this still fit?
Is this in good condition?
Am I keeping this out of guilt or sentiment?
Have I worn this in the last year?
Sort into three piles: Keep, Store, Donate.
As you go through your items and evaluate your feeling about them, place them in one of three piles. This will help keep you organized and give you an idea of how many pieces you deem worthy of keeping. When complete, place your items to donate in a bag and store your off-season items in a storage container. Make sure to label properly to avoid confusion in the future.
Invest in velvet hangers.
If you still haven't made the switch to velvet hangers, this is the perfect excuse to upgrade your closet space. Opposed to bulky plastic hangers, velvet hangers help create a streamlined and cohesive look and feel in your closet. Their ultra-thin design allows you to maximize closet space without sacrificing the overall aesthetic. They are also slip-resistant, which help keep the item's shape.
Hang and coordinate.
Proper organization is key to creating an inviting and visually appealing closet space. Whether you choose to coordinate based on style, color, season, or all of the above, pick a method that works best for you and your lifestyle. Make sure that each item is easily accessible for all your outfit needs.
Remember that you can always make changes as necessary. The important thing here is to create a safe space for you to experiment with your style.
For a full list of steps and more tips on effectively cleaning out your closet, visit www.exclusivelyego.com.
About the Author
Elizabeth is a Phoenix thrifter, writer, and founder of Exclusively Ego. She started Exclusively Ego in September 2017 after deciding to follow her passion of thrifting and writing in hopes of impacting women in her community.
Elizabeth has an exceptionally good knack for creating stylish outfits from thrift store finds. Growing up in a low-income household meant a small wardrobe budget, not a bad wardrobe budget. While dressing second-hand was a necessity for her growing up, it has turned into a lifestyle as an adult, even though she can afford to dress from department stores. She says, "there's an unexplainable rush I feel when I find designer brand items for only a few bucks."
The goal of Exclusively Ego is to help women feel confident every single day by building a wardrobe that works with their lifestyle, passions, and aspirations. Follow her on Instagram at @exclusivelyego and check out more of her free tips here. 
 

 

View this post on Instagram