by Julliana Garten
With every season comes an incredible variety of trends that can be incorporated into any style. From fashion to interior design, the merger of runway looks into your home and personal style is now happening almost at the same time.
One of the biggest trends to emerge from the 2018-2019 Haute Couture season is rich and sophisticated styles featuring airy feathers. The use of its movement and playful texture has made its way into both furniture and interior design as well as fashion from accessories to couture dresses by designers like Dior, Valentino, Givenchy, Balenciaga, Elie Saab and many more.
The wide variety of colors in this season's palette makes it easy to find the perfect fit to your home décor and personal style. From the softness of romantic blush tones to the richness of dark autumn shades, inspiration is everywhere and it's all up to your creativity to mix and match these elements.
The feather trend brings a natural element to any design and easily adapts to any modern context. Make a statement and be a trendsetter with some of these mood boards: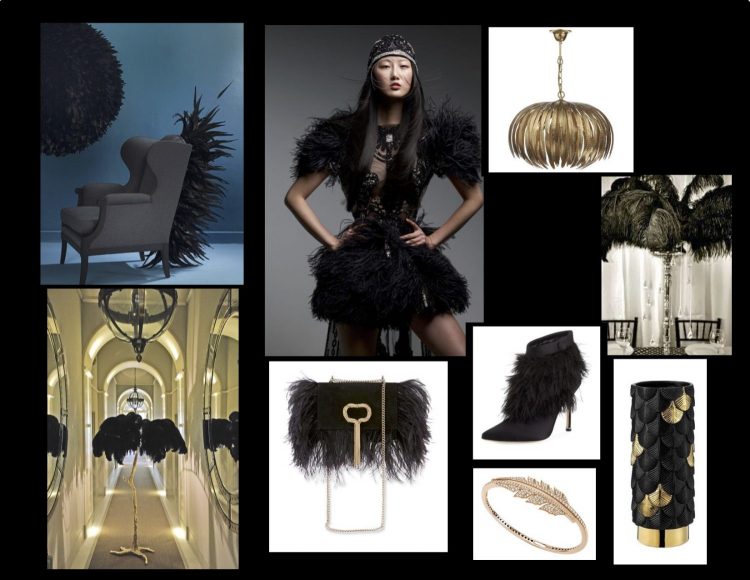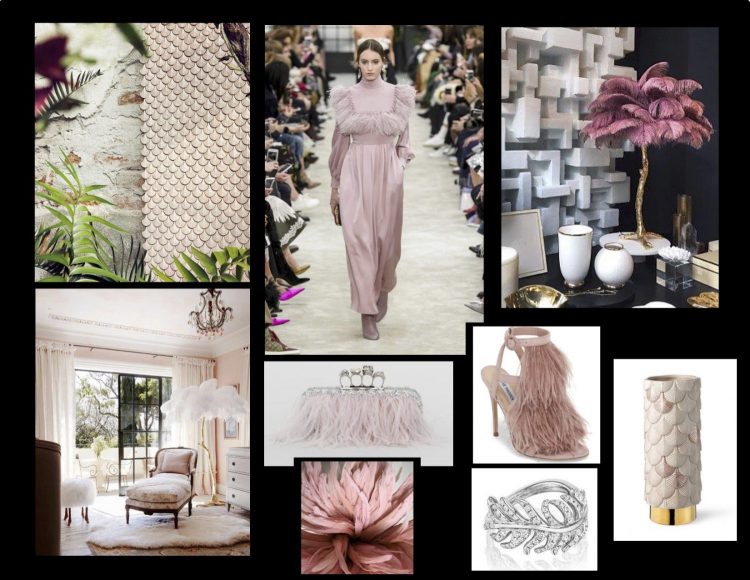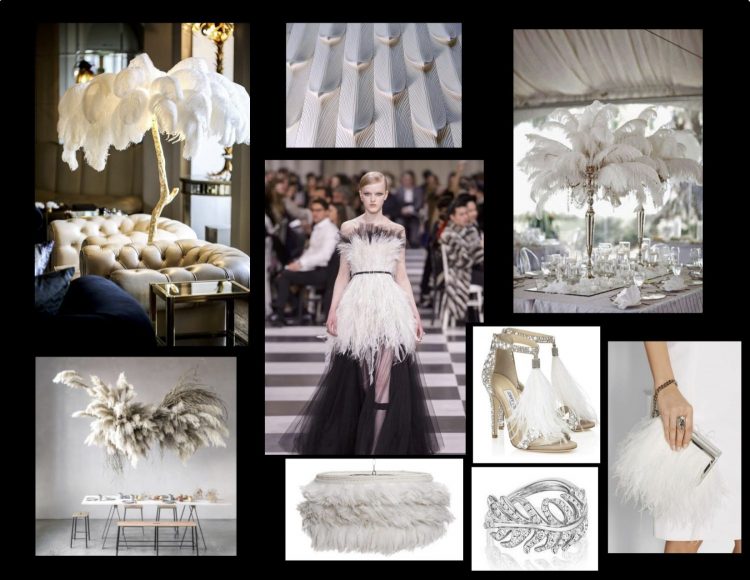 Brazilian born Julliana Garten is an accomplished architect, interior designer and shoes & accessories designer. Her passion for styling and creating is documented on her lifestyle blog at www.jgartendesign.com. For more inspo from Julliana follow her on Instagram, Facebook and Twitter and check out our exclusive Trendsetter Q&A with her here.