I would ask you if you are a Mariah Carey fan, but for this one, I'm going to need all MC OBSESSIVES. As you know, Mariah and Nick Cannon are having twins and Mariah's baby shower is right around the corner. So Team Mariah is joining forces with Mariah's biggest fans worldwide to create the ultimate baby-gift–"Always Be My Babies" fan book.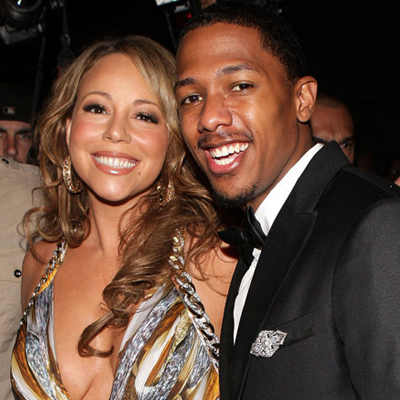 Die-hard MC fans are asked to write a short letter (no more than 2-3 paragraphs) addressed to the already famous twins. The book is not for Mariah, but for the twins to read someday and learn about their mother from "the lambs' point of view" and see how much she means to her fans.
I told you. You have to possess some cosmic connection to Mariah and her music to take the time to write a letter to her yet to be born twins. But I guess if she's touched you in some way and you've been an all-time fan, it's a great way to show your appreciation for the vocal diva.
What do you think? Great idea or a little obsessive?
How to Take Part
If you want to be a part of this book, email your letter to TeamMariah@mariahcarey.com, along with your name, country and any pictures you may wish to include (such as an album cover or an event you may refer to in your letter.)
Deadline for submissions is February 28, 2011 at 5:00pm EST. Click here for more info!
Her career spans more than two decades and in that time she has sold more than 200 million albums, singles and videos worldwide, according to Island Def Jam. This makes MC one of the world's best-selling music artists, according to Wikipedia.
According to the Recording Industry Association of America (RIAA), she is the third-best-selling female artist, with shipments of 63 million albums. In 2008, Carey reached her eighteenth number one single on the Hot 100, the most by any solo artist. She has won five Grammy Awards and is known for her five-octave vocal range, power, melismatic style and use of the whistle register, according to Wikipedia.