Glendale's Main Street Project, which will now be home to USA Basketball headquarters and training center, has recently secured $792 million and is expected to create around 5,000 much-needed jobs in this new, up-and-coming mix-use development.

The Main Street Project will not only house the USA Basketball and spring-training facility (home to the LA Dodgers and the Chicago White Sox), but will also feature hotels and resorts, restaurants, shops and office buildings. And with the finances now in place, the new project is expected to be underway in 90 to 120 days, according to The Arizona Republic.
Those involved are glad the new development was able to receive funding despite the current recession, and feel it will serve as a good investment to Glendale with the creation of new jobs as well as the money it will bring to the city.
"Main Street is expected to provide jobs and amenities, but it is the vehicle through which the city plans to pay for its investment in the spring-training ballpark, Camelback Ranch Glendale, which opened March 1 for the Los Angeles Dodgers and the Chicago White Sox," according to The Arizona Republic.
The new development, located across from the University of Phoenix Stadium (home to the NFL's Arizona Cardinals) and Jobing.com Arena (home of the NHL's Phoenix Coyotes), presently encompasses 283 acres in Glendale but could grow to almost 500 acres.
"The project would begin on the western side of Loop 101 across from University of Phoenix Stadium, with USA Basketball serving as the anchor tenant in the northern half of the development, which would snake south to Camelback Road, where it would be anchored by Glendale's spring-training complex," according to The Arizona Republic.
Developers HB Equities were also awarded preliminary approval for receiving "$153 million to expand and develop fixed-base operations and hangar/office buildings at airports in Glendale, Goodyear and Yuma, $140 million to buy and renovate the former Marriott Mountain Shadows Resort in Scottsdale and $125 million to expand and restructure Danny's Family of Companies," according to The Arizona Republic.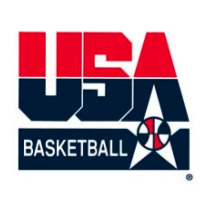 In November 2008, USA Basketball, which runs the US Olympic teams, announced it would be moving its facility and headquarters from Colorado to Glendale, Arizona.
Although Rightpath Limited Development Group, led by Rick Burton, proposed this new project in 2006, former principals of Rightpath Danny Hendon are heading the project as newly owners of HB Equities, as Burton was "moving in another direction," according to The Arizona Republic.
Hendon owns popular Danny's Family Carwashes as well as Scottsdale nightclub Barcelona, and both have worked in commercial and residential development for more than 25 years, according to The Arizona Republic.
The design of Main Street will be lead by architectural firm Dodd Mitchell Design operated in Hollywood, according to The Arizona Republic.