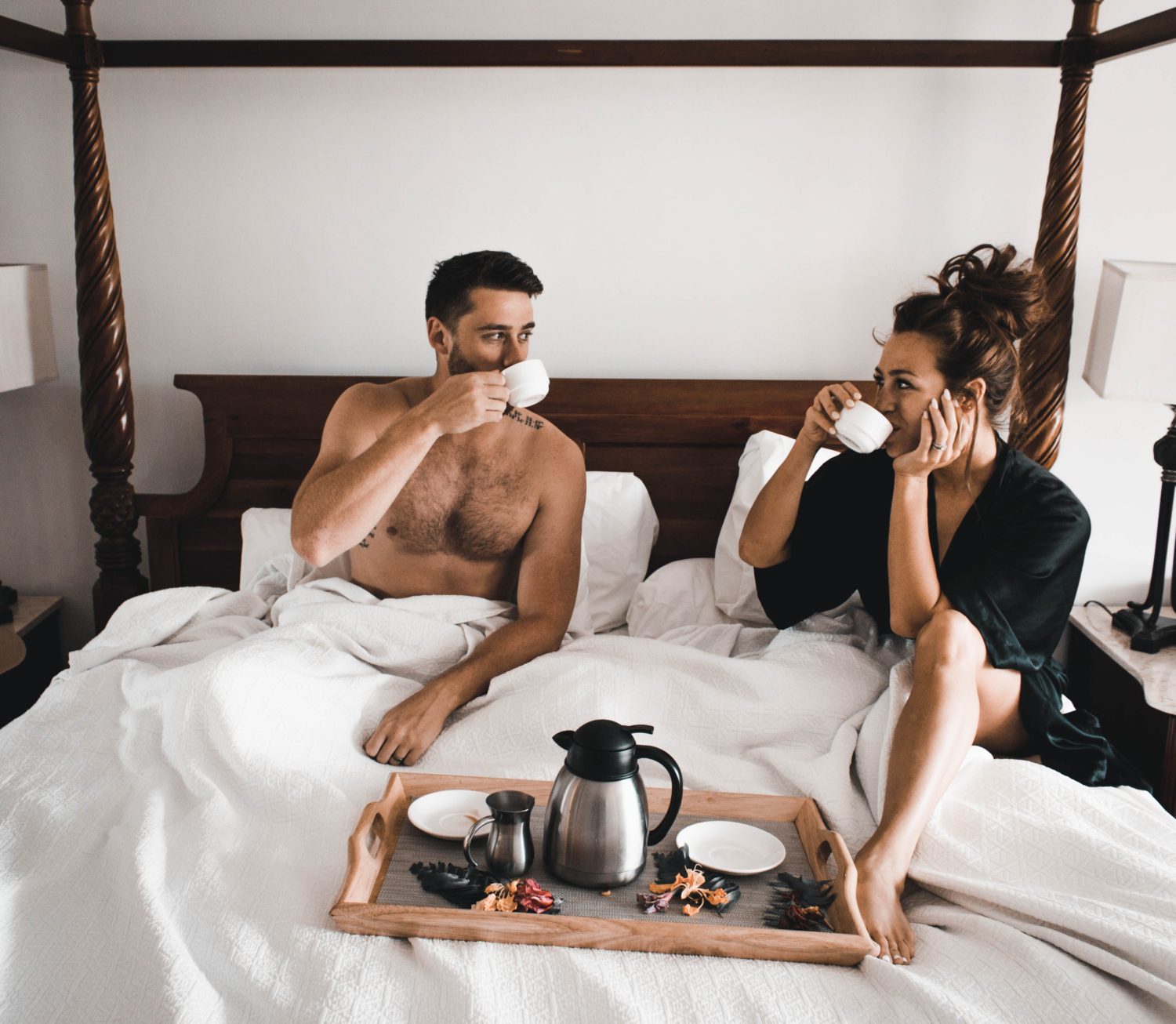 Social distancing can be a particularly tricky time for couples trying to keep their relationship spontaneous, interactive, and fun. Many of us are staying indoors, and access to friends, family members, and sometimes even our significant others has become limited. Routine activities like shopping trips, hanging out with friends, going out on a date for lunch, brunch or dinner are all on the back burner for an indefinite time. Don't despair – look at it as an opportunity to get closer and create an even deeper bond. We all have the rare chance to reconnect and learn more about each other without the typical day-to-day distractions!
Devote Time For One Another
Whether you're stuck inside together or making things work from a distance, you can't spend "quality time" together unless you both intentionally make it quality time. Devote one hour each night to alone time with your partner or spouse. No matter if it's in-person, over the phone, or video, make it a point to talk about how each others' days went. Joke around with one another. Share memories and experiences. Cultivate your friendship by discussing what you like about the other person. Use this time to help one another, encourage each other, or to learn something new about your partner.
Come Up With Creative Activities
When confined to your home, it can be challenging to enjoy the activities you'd typically do together and interesting conversation can almost seem impossible. Finding fun date alternatives to keep your relationship exciting can be a great way to experience something new with your partner or create a new tradition. Follow downloadable guides like DateBox Club's 50 questions to help with conversation starters – you never know what you're going to learn about one another! If you're going the distance, use Netflix's Party Chrome Extension to synchronize your screens. Find a new show to binge-watch together, or take a virtual tour of a place you've been wanting to travel to using applications like Ascape. You can even use this downtime to plan your next vacation! Spend an evening stargazing (if you have kids, wait until they go to bed). Host a cooking competition in your kitchen to see who can create the best meal or dessert. You can even create little gift boxes for each other filled with your partner's favorite treats and do an unboxing in-person or over the phone.
Discuss How You're Both Feeling Amidst The Changes
With all of these sudden changes occurring and no definite end date, it's vital to check-in with your partner to see how they're doing. Talk openly and honestly about any challenges you may be experiencing, either personally or in your relationship. Brainstorm how you can help each other through this changing period. Use the time to address anything you don't typically have time to talk about or have been avoiding. If talking it out becomes frustrating, or you're struggling, consider booking couples therapy sessions online. Work together to come up with your game plan for the coming weeks to help ease stress and anxiety.
Despite all the uncertainty, take advantage of the productive and positive aspects of this "temporary new normal." By taking the extra time to connect, couples can learn more about each other and create new routines that may become long-lasting traditions. After all, we're stronger together!
About the Author
Mike and Maureen Birdsall, creators of the DateBox Club, a monthly subscription that brings high quality, creative date nights right to your door, have been married for 34 years and business partners for 26. While enjoying a date night out at a local San Francisco wine and paint concept, the two of them were left thinking, how can we do this at the comfort of our own home? Given couples today are busier than ever, and spending less quality time together, the two of them created a monthly date night experiences and activities, which never repeat, that help cultivate and strengthen a couple's connection with one another.