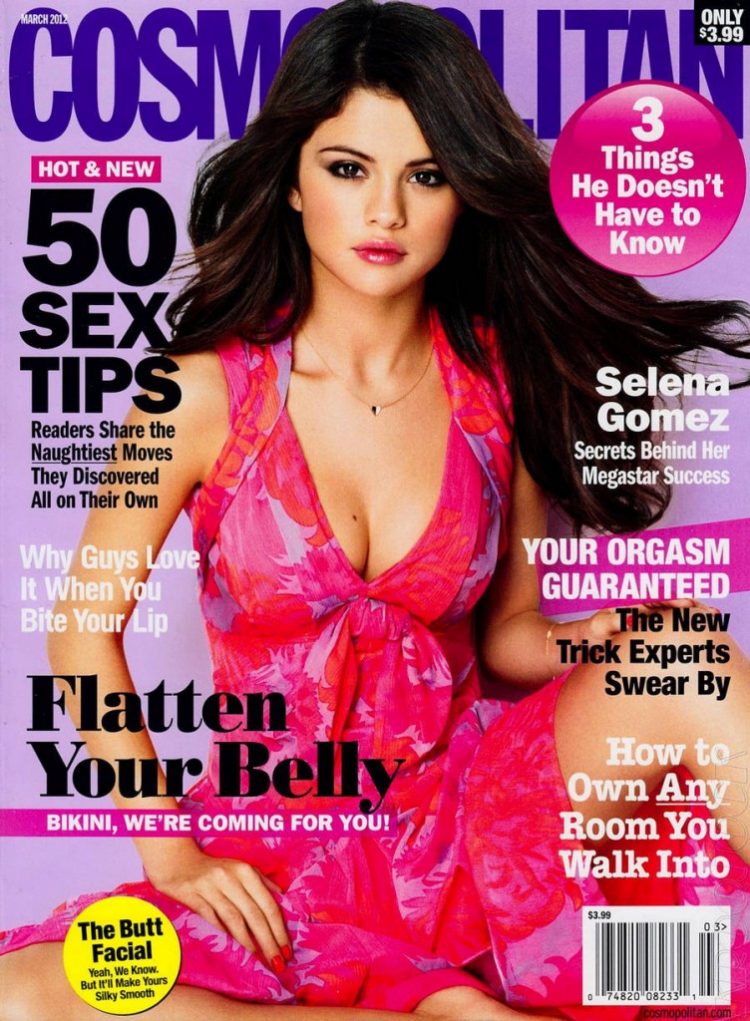 Some see it as a victory. Some are upset they now have to get their favorite magazine more inconveniently.
Just as pornography magazines are hidden from view, Hearst-owned Cosmopolitan will be treated the same way, placed behind pocket shields.  This movement will take place at Rite Aid locations around the nation, along with two East Coast groceries (Food Lion and Hannaford).
Rite Aid locations has 4,566 stores in 31 states, including its three locations in the Valley.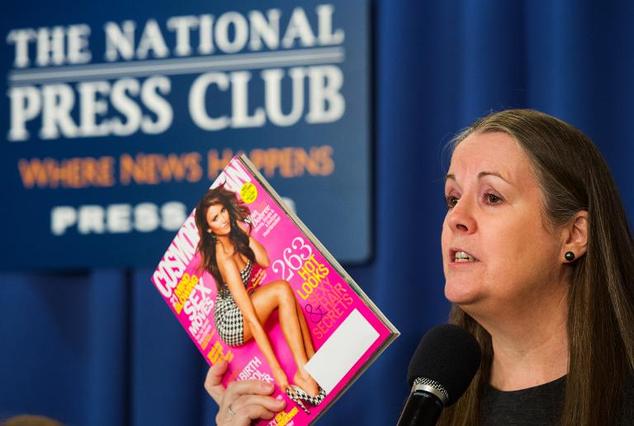 Ironically, the person to vocalize his or her dislike for Hearst-owned Cosmo the most is from within the Hearst family.
To Victoria Hearst, removing Cosmopolitan from the shelves is a victory.  She sees it as a step towards protecting young viewers from "glorification and desensitization of porn and sexual violence."  Hearst has voiced strong opposition against Cosmopolitan for years, even starting her own campaign against it.
"We're not trying to censor Cosmo," Hearst said in an interview. "We're not trying to put it out of business. All we're saying is: you want to print pornography, I can't stop you. If I was Queen of the Hearst Corporation, this magazine would no longer exist and the editor in chief and all the people there would be on unemployment. But since I don't have that power, all we're saying is look — you want to print this junk, then print it. It's adult material, it's clear it's adult material. Label it as such."
The magazine may have a few promiscuous tips, but some find it ridiculous the magazine is being treated in the same way as a pornography.  They're taking up their frustration on social media handles.
This is actually absurd. @Cosmopolitan is not 'pornography' and shouldn't be hidden at newsstands like porn mags: http://t.co/tBFgPxoCLR

— Kaitlyn Frey (@kaitaroni) July 31, 2015
.@MAClinton, any @HearstCorp commnt on @riteaid covering up @Cosmopolitan due2 #CosmoHarmsMinors#CosmoSellsTorture? https://t.co/1F6oXX80Fi

— Dan Kleinman (@SafeLibraries) July 31, 2015
Seriously? @riteaid & @FoodLion to start covering up @Cosmopolitan like a porn mag. SMH. https://t.co/oniXm3z2bj pic.twitter.com/IQMXPZ17zb

— Joyce Peterson (@MemphoNewsLady) July 31, 2015
@Riteaid Now u'r censoring @Cosmopolitan? Why do I shop with u guys? — trplback (@trplback) July 30, 2015
Others agree with Rite Aid and the two East Coast pharmacies, offering posts of approval.
Brava, Rite Aid! Chain stores covering up issues of Cosmopolitan magazine! – http://t.co/Y0sBzVZ4wb

— Coupon Diva (@RealCouponDiva) July 31, 2015
Many pointed out that 'Cosmopolitan' might be a little racier, but didn't see a big difference between it and other magazines that target women or men's health magazines.
I went to rite aid earlier and I picked up the new July 2014 @Shape_Magazine and the new August 2014 @Cosmopolitan pic.twitter.com/1mr0oyhT0O

— Dessie (@desiree__noel) July 13, 2014
Yo @riteaid Are you going to be covering up Mens Health Magazine to or just @Cosmopolitan guess its only female bodys you find pornographic

— Charles Laurence (@7CLR7) July 31, 2015