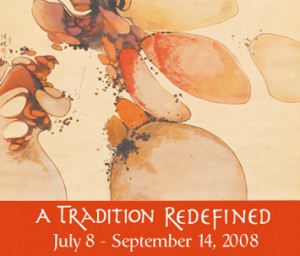 Yesterday the Phoenix Art Museum unveiled A Tradition Redefined, an extensive exhibition  of modern and contemporary art highlighting Asian art of the 19th, 20th and 21st centuries. This elaborate exhibit comprises four colorful and cultural displays across three galleries. Phoenix residents can be among the first to see some works in this collection that have never been shown beyond Asia's borders.
A collaboration of the Phoenix Art Museum and the Harvard University Art Museum, Modern and Contemporary Chinese Ink Painting from the Chu-tsing Li Collection depicts the historic progression of Chinese ink painting. Also in this gallery is No Snow on the Broken Bridge, an emotionally charged black-and-white film by Yang Fudong whose format invokes elements of Chinese ink paintings. Both run through September.
The third exhibition, The Modern Spirit in Chinese Painting: Gifts from the Jeannette Shambaugh Elliott Collection, is a compilation of 20th-century Chinese art drawn from the museum's own collection. This installation will be up through December.
Making Waves: Contemporary Japanese Prints from the Mary and William Way Collection, showcases rarely seen 21st-century Japanese prints and will be on display through Aug. 17.
For more information, visit  www.phxart.org. 
Christine Whitton