Announcing Official Partnership with Saks Fifth's Avenue for Fashion's Night Out
Exclusive Interview with Amy Videan of Saks Fifth's Avenue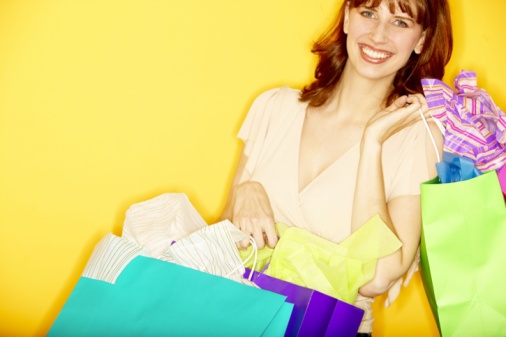 Q: What is Fashion's Night Out?
A: FNO is an annual after hours shopping event that started in NewYork and was the brainchild of Anna Wintaur and Vogue Magazine. It began in 2009 to encourage consumers to get out and shop to support the fashion industry during a challenging economic climate. It is now a global initiative in over 17 countries worldwide!
Q: How is Saks making FNO a spectacle in the Valley? 
A: Saks Phoenix is hosting an evening of interactive fashion with representatives from AOL's Stylelist.com at iPad kiosks with your chance to go on line and vote for your favorite entries and chance to win Saks gift cards. Arizona Foothills Magazine will be on hand for photo ops and is host to our exclusive  Bloggers Lounge. Get an insiders view of what your lip prints are saying about you with lip print reading in Cosmetics. Follow the latest  trends for Fall in Beauty, Hair and Ready to Wear presented by the industry's best stylist and modeled by the new faces of Agency Arizona. Shop to the runway sounds with DJ Peabody. Watch as Leidan Mitchell Salon transforms our models to the Fall Trends in Hair. Take a fashion tour throughout the store and enter to win great prizes!
Q: How is Saks making FNO unique?
A: Saks Phoenix is holding true to the spirit of FNO by inviting the Biltmore community into our store.  Guests will enjoy culinary delights from Black Chile, Seasons 52, CPK, Haagen Dazs and Christopher's (with his signature, to die for, champagne cocktail.)
Q: What are some of you favorite fall trends?
A:  Favorite Trends:  Outerwear, (Burberry Porsum's balloon sleeve coat …coveted!  Colorblock and mixed media Coat by Giambattista Valli, simply irresistable…) Booties(Gucci's black suede with fringe….a must) Best Boot…Valentino's Bow back over the knee suede boot! Life altering!  Color trends…Mandarine, Cobalt ,saffron, dark pomegranite, amethyst and primary red. Most luxe Handbag, Valentino's feather print haircalf bag. Must have knitwear…Stella McCartney dolman sleeve zig zag stitch knit dress.
Q: Will Saks have any promos or special offers on the evening of FNO?
A:  Saks will have many lines offering gifts with purchase along with enter to win items throughout the store,  complimentary refreshments and light bites, music, makeovers and much more!  Take a fashion Tour, celebrate FNO, join us!