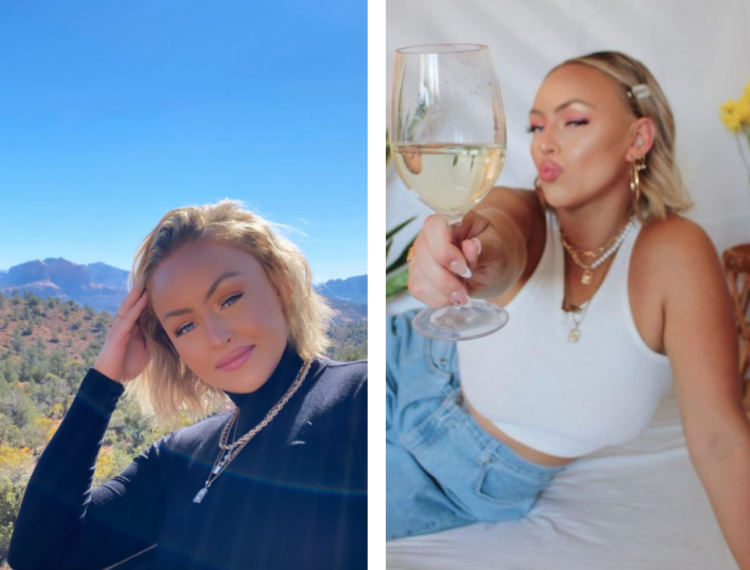 Hi everyone, my name is Araianna Tyler, 25, local realtor and journalist in Scottsdale, AZ. I have a passion for beauty as I have been in the industry since I was young, and I always try to find the best artists. When I first moved out to Arizona, I had to find a new team of beauty experts to take over, which can be a challenge at first.
As this state continues to grow, I will be on the lookout for unique and fun local spots for beauty regiments, which is why I went on a journey to find my favorite beauty artists in the Arizona.
I landed on six artists from the Valley to Tucson that all specialize in various clients' services. The services range from beauty bars, hair artists, med spas, and more.
Beauty Lounge
Beauty Lounge was started by two friends to create a one-stop shop in Tucson, AZ. These services include hair care, extensions, eyelashes, manicures, Botox, fillers, weight loss programs, makeup application, massage, and facials.
BB Beauty Lounge opened in November of 2020. There are new monthly promotions to offer new clients to help achieve your beauty goals. Beauty Lounge's Nurse Practitioner provides a free consultation before every cosmetic procedure to ensure clients are happy and comfortable. We offer mobile Botox/filler parties, on-location makeup/hair services, and private parties in our spa/salon in addition to our in-house appointments.
www.beautyloungeaz.com
3964 E. Pima St, Tucson, AZ 85716.
Beauty and Propaganda
Beauty and Propaganda, a lifestyle salon with a high-end boutique feel, is a one-stop-shop in Scottsdale, AZ. The services offered include blowouts, nails, makeup, spray tans, and lashes. B+P is known for a "New Way to Beauty," which their simultaneous services provide. Clients can receive a blowout and manicure, blowout and a pedicure, dry style and makeup, or lashes while you get a manicure and pedicure.
Beauty and Propaganda know what it's like being busy and driving from one beauty appointment to another. That's why they decided to bring it all under one roof while getting services done in one location. In addition to providing their customers with an array of services they also have implemented classes to teach their customers how to achieve the same results.
https://beautyandpropaganda.com/
7400 n Via Paseo del Sur unit 104, Scottsdale, AZ 85258
Miraj Studio
Miraj Studio, formally known as "BrowsByAna," has been in the beauty industry since January 2019 and has built a successful brow business. The services include Micro-blading, Powder Brows, Lip Blush, Brow Threading, Stretch Mark/Scar Camouflage, and the world-famous Brow Lamination. Ana, a native to Arizona, was one of the first to offer this trendy brow service known as Brow Lamination.
This is a new technique and one of the hottest beauty trends in 2020. Perfect for unruly brow hairs. Helps to tame and hold brow hairs in place. Adding fullness and fluffiness to your natural brows.
In April 2019, she released her very own Brow Lamination product after months of testing to find the best product for her clients and students.
https://www.browsbyanaaz.com/#/
​963 N. Gilbert Rd.Gilbert, AZ 85234 Suite #2
Glow Up Aesthetic
Summer is a Licensed Medical Aesthetician/CLT and Owner of Glow Up Aesthetics. Her passion is all things skincare, with a specialty for acne and anti-aging. Her goal is to make all of her clients feel beautiful and confident in their skin while providing clinical skincare treatments vs. spa treatments. She has strong product knowledge in medical-grade products vs. "over the counter products" to ensure her clients receive outstanding care and optimal results from their individualized treatment plan.
Summer strongly believes that investing in your skin is a benefit that lasts a lifetime. Summer opened Glow Up Aesthetics in May of 2019 and has gained three additional Licensed Aestheticians who provide the same services and have the same goals as her. The team plans to grow and expand as a whole and continue making North Scottsdale "Glow Up" with them.
Allmylinks.com/summermonahan
15454 N Frank Lloyd Wright Blvd. Suite #6 Scottsdale, AZ
Sun Kissed by Stassi
Sun Kissed by Stassi is a spray tan artist located in Scottsdale, AZ. The owner Stassi has a passion for clean beauty. She offers vegan products at her boutique spray tan salon that are cruelty-free, paraben-free, and formaldehyde-free. Not only does your glow prevent sun damage, but it also soothes your skin with aloe, vitamins, CBD, and more! The best part? With her mobile station, Stassi can bring this luxury skin treatment right to your door.
https://square.site/book/ZENPTXGGF5PJ9/sunkissed-by-stassi-scottsdale-az
7325 E 6th Ave Scottsdale, AZ 85251
April Lovely Salon
April Lovely Salon is a Hair studio located in Scottsdale, AZ. The owner, April, is a Holistic Stylist specializing in Extensions.

The Salon is 100% nontoxic and chemical-free using the organic color and product line from Florence, Italy, named Oway.
She became certified before opening the salon doors to ensure that she was servicing her clients with the cleanest products. April is certified in Natural Beaded Row Extensions which is what she is known for in the Valley. The salon plans on growing its team to help clients achieve their dream hair.
https://aprilovely.com/
15454 N Frank Lloyd Wright Blvd. Suite #3 Scottsdale, AZ
The Polish Lounge
The Polish Lounge is located in Gilbert, AZ. The services include manicures, pedicures, acrylics/gel nails, dipping powder, waxing, and eyelash extensions. The nail artists focus exclusively on nail art, while the estheticians and Lash pros are solely trained on the art of eyelash. The team is constantly participating in professional development, health and safety courses, product knowledge courses, and learning new techniques to further perfect their skills and stay abreast of the latest trends in beauty.
https://www.thepolishloungeaz.com/
3605 S Gilbert Rd Suite 101, Gilbert, AZ 85297