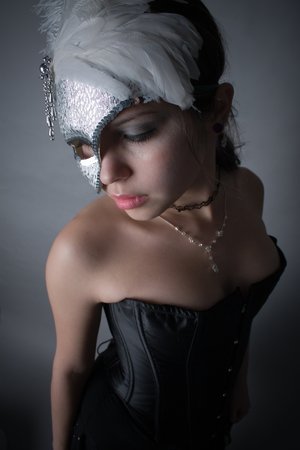 Break out your stylish masks because the all-new and phenomenal W Scottsdale Hotel is throwing the ultimate New Year's Eve Masquerade Ball! Guests are invited to experience fantasy and enchantment while exploring the grounds of the incredible hotel.
Arrive in character and in style, and pick up a fashionable masquerade costume and mask. If you're wondering where to shop, Valley Girl recommends perusing these premier costume shops:
MARDI GRAS COSTUME SHOP
480.948.4030
5895 N Granite Reef Rd
Scottsdale, AZ 85250
PARTY CITY
480.368.1842
15740 N Pima Rd
Scottsdale, AZ 85260
BOBBY MC GEES COSTUME CO
480.951.1705
7740 E Gelding Dr # 2
Scottsdale, AZ 85260
COSTUME ORIGINALS
480.443.4088
8485 E Mcdonald Dr # 225
Scottsdale, AZ 85250
FREEDOM MILITARY SURPLUS
480.649.6466
2111 E Main St
Mesa, AZ 85213
ARIZONAS BEST COSTUMES
602.258.5265
2637 N 16th St
Phoenix, AZ 85006
W Scottsdale encourages guests to stay and play for the night and enjoy the complete package, which includes all the necessities for making the most memorable New Year's Eve and pleasantly comfortable New Year's Day…
Upon checking into the hotel, guests will receive a split of Champagne in their room along with masquerade masks for the night's festivities. The Masquerade Ball begins at 8:30 p.m. where live entertainment will take place throughout the Living Room and WET deck with special performances all night long, including Phat Strad out of Las Vegas. Guests will also delight in elaborate food tastings and complimentary cocktails until 10:30 p.m. with a signature W WOW moment taking place at midnight, which of course includes a Champagne toast.
Reserve a table at W Scottsdale's Sushi Roku and not only indulge in great sushi with a pre-set menu of chef favorites, but obtain access to the hottest party of the night for only $40 (save $60)!
For more information, visit www.starwoodhotels.com/whotels