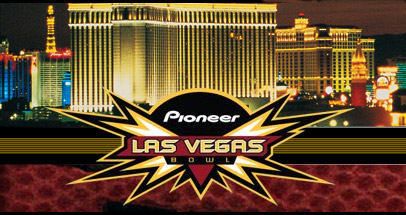 Don't be surprised if town is a little quiet over the weekend of Dec. 20 because most Wildcat students, alums and fans will be flocking to Sin City as the University of Arizona takes on BYU at the Las Vegas Bowl!
Let's face it, just a regular football game wouldn't entice most women (or men) to travel right now. But since it takes place in Vegas, the UA (known to be a "party school") is sure to have a prominent red and blue crowd. So if you missed homecoming this year; don't fret because this is your chance to celebrate the Wildcats!
The BYU Cougars of the Mountain West Conference is 6-2 (10-2 overall) and the Wildcat of the Pacific-10 Conference are 7-5/5-4. The pressure's on for the UA since the BYU Cougars are the highest-ranked team to ever compete in the event and have participated in the bowl for the last four consecutive years. This is UA's first appearance in Nevada since they played in Reno in 1924.
The game starts at 5 p.m. PST and will air on ESPN and ESPN HD.
Go Cats!
For more information visit www.lvbowl.com.